Minneapolis Muslims wary of man trying to enforce Sharia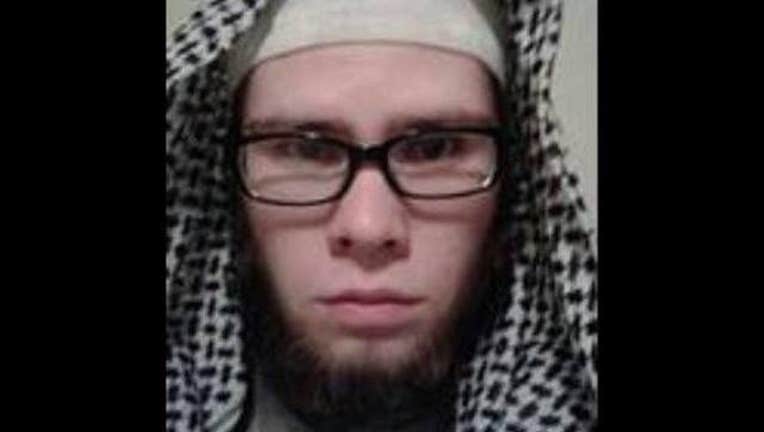 article
MINNEAPOLIS (AP) - Muslim leaders in Minneapolis are wary of a man who has been patrolling a predominantly Somali neighborhood to enforce the Islamic civil code.
Abdullah Rashid has been telling residents of the Cedar-Riverside neighborhood not to drink, use drugs or interact with the opposite sex, according to his interpretation of Sharia law, the Star Tribune reported Thursday.
He's been telling Muslim women to wear a flowing head-to-toe garment called a jilbab.
"What he's doing is wrong and doesn't reflect the community at all," said Jaylani Hussein, executive director of the Minnesota chapter of Council on American-Islamic Relations.
Rashid, 22, told the newspaper that he leads a group called the General Presidency of the Religious Affairs and Welfare of the Ummah. He says he has enlisted 10 others to help him patrol.
Rashid once listed the Masjid Shaafici Cultural Center in Cedar-Riverside as his headquarters, but the imam of that mosque, Abdighani Ali, denied any connection to Rashid. He said he hasn't seen Rashid with any followers.
"We're against his ideas," Ali said. "We always encourage our community to be a part of the society."
Other Muslim community leaders didn't return calls to The Associated Press Thursday morning.
Rashid said he aims to turn Cedar-Riverside into a "Sharia-controlled zone," where Muslims learn about the proper practices of Islam and "non-Muslims are asked to respect" it.
Minneapolis police received reports in February from concerned residents who saw Rashid wearing a dark green uniform labelled "Muslim Defense Force" and "Religious Police" and that bore images of flags associated with militant groups, including the Islamic State.
"We've had conversations with community members that live over there," police spokesman Corey Schmidt said. "Sometimes it takes a little bit of time to deal with it, but it's something we've been monitoring."
Police said Rashid has been told he can't patrol the neighborhood's huge Riverside Plaza apartment complex, which is home to many Somalis, or he'll be cited for trespassing. The complex's managers are in the process of evicting him.
Rashid, previously known as Devon James Miller, converted to Islam in 2009. He said he started his group in Georgia in 2013. He married a Somali-American woman, who recently moved from Wyoming to Minneapolis, in 2015. They moved to Cedar-Riverside last year, and he applied for a permit to carry a handgun.
But the Hennepin County Sheriff's Office denied his application, saying there was evidence that he'd be a danger to himself and others if allowed to carry a gun.
Rashid sued. Court documents show he was arrested as a juvenile in Walton County, Georgia, for impersonating a police officer, and a school district reported he had harassed a 16-year-old classmate on Facebook, according to the documents. A school district report mentioned he had mental health issues, and his mother said he had been suicidal. Rashid's lawsuit was dismissed in March. He denied having any mental illness.