Minneapolis closes streets around U.S. Bank Stadium ahead of Final Four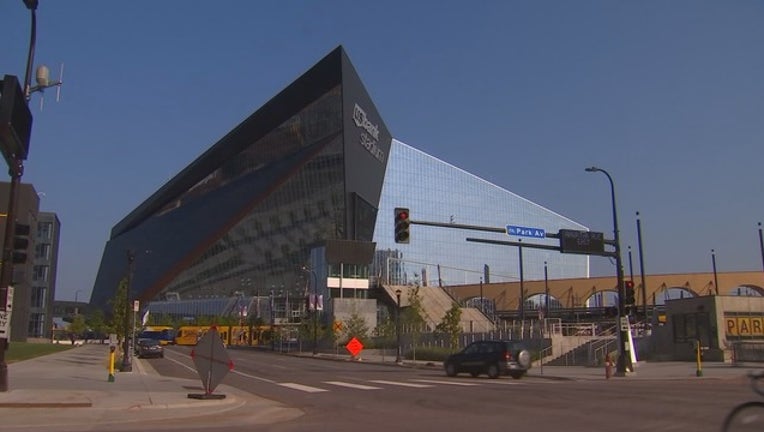 MINNEAPOLIS (FOX 9) - The City of Minneapolis is starting to prepare for the NCAA Final Four, starting with street closures around U.S. Bank Stadium that begin Monday and will last through the end of the tournament. 
Beginning Monday, Chicago Avenue will close between 4th and 6th streets, and Norm McGrew Place will close between 3rd and 4th streets. Those two streets will be closed through Friday, April 12. 
Additional closures will start on Wednesday, April 3 and last through Tuesday, April 9. 
Starting on Monday, April 1, portions of Nicollet Mall and adjacent streets will also close for Final Four festivities. All roads will reopen on Thursday, April 11. 
The 2019 Final Four games will take place at U.S. Bank Stadium on Saturday, April 6 and the national championship game will be held on Monday, April 8.