Minneapolis and tribal leaders break ground on housing project at site of former Navigation Center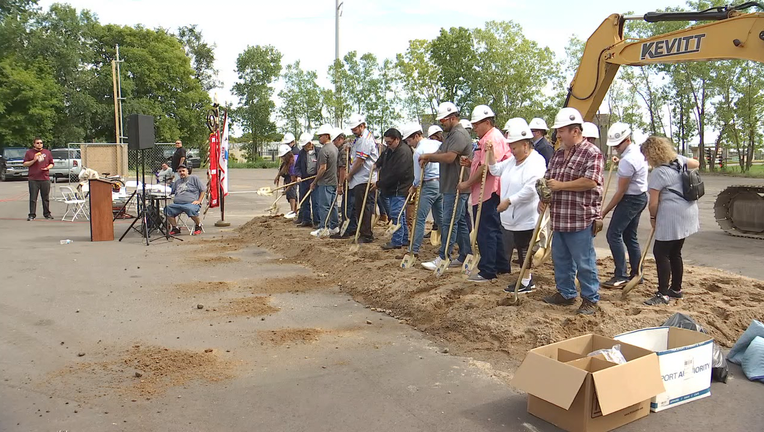 article
MINNEAPOLIS (FOX 9) - Tribal leaders and the city's mayor were celebrating new beginnings Saturday with the groundbreaking of low-income housing in south Minneapolis.
The building will stand where the Navigation Center once stood, housing homeless people earlier this year.
"This development has been a long time coming," said Secretary of Red Lake Nation Sam Strong. "Many of our people have suffered for too long."
Last year, a "tent city" formed near Franklin and Hiawatha avenues in Minneapolis. Concerns quickly grew following a fire and deaths linked to substance abuse.
"There was a lot of struggle, and that was hard to see," added Strong. "It really was. Those are our brothers and sisters. In fact, out of the homeless encampment, the highest majority of any tribe was Red Lakers. So seeing our people struggle was one of the hardest things you can see."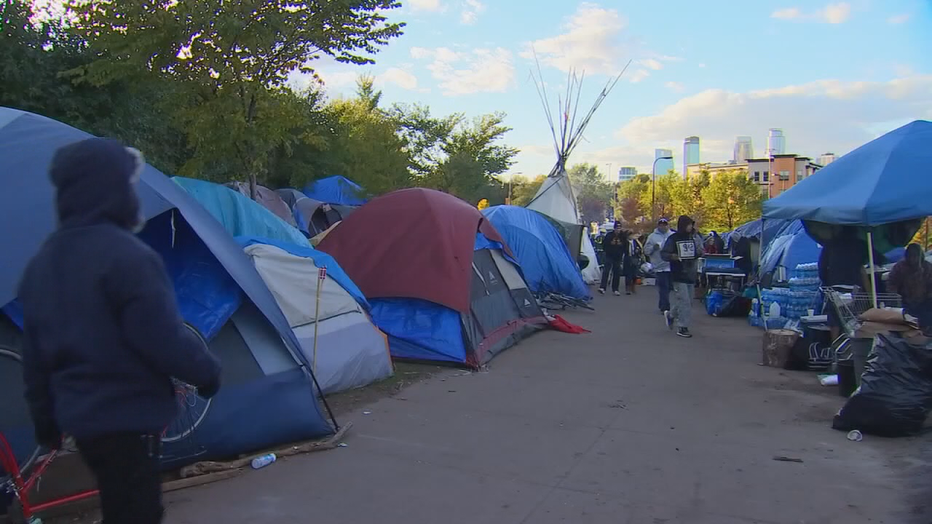 In response, officials built the Navigation Center. At its height, it housed nearly 200 people, but leaders wanted a more permanent solution as the center closed in June.
Mayor Jacob Frey joined Red Lake Nation tribal leaders for the ceremonial groundbreaking. The $42 million project is funded in part by the mayor's affordable housing budget. The site will also feature a center for substance abuse and mental health.
Mayor Frey said the city has an obligation to help people find a way off the streets and to rebuild their lives.
"One of the biggest causes of homelessness is a lack of deeply-affordable housing," Frey said. "When people don't have that next rung on the ladder to pull themselves out, in the form of deeply-affordable housing, then we collectively are keeping them as homeless."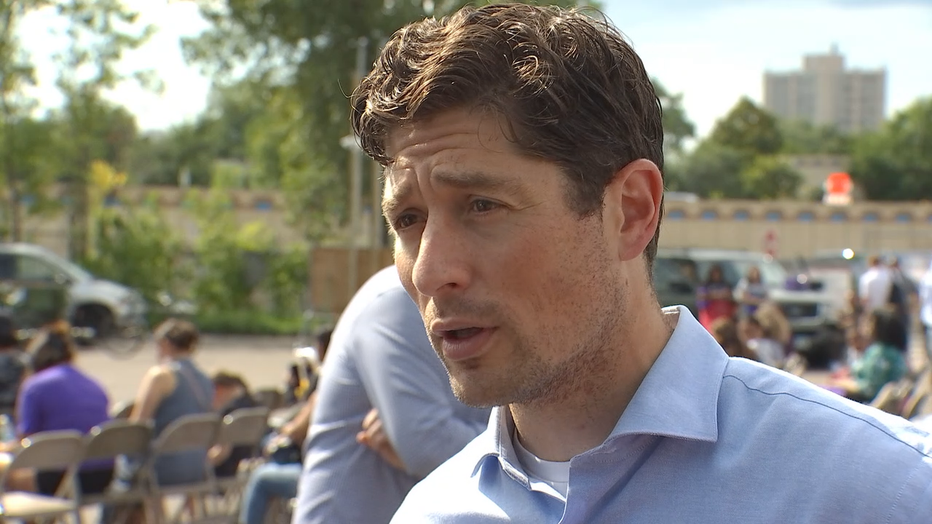 Mayor Frey explains the importance of the new project.
Eighty-six of the units will be at 50 to 60 percent average median income; 24 others will be at 30 percent average median income, which city officials said were unusually high numbers. There are 55 two-bedroom units and 30 that are three-bedroom units.
Construction is expected to start later this month. Tribal leaders say it will take about 14 to 16 months to complete the project.