Metro Transit light rail stations now feature real-time ride info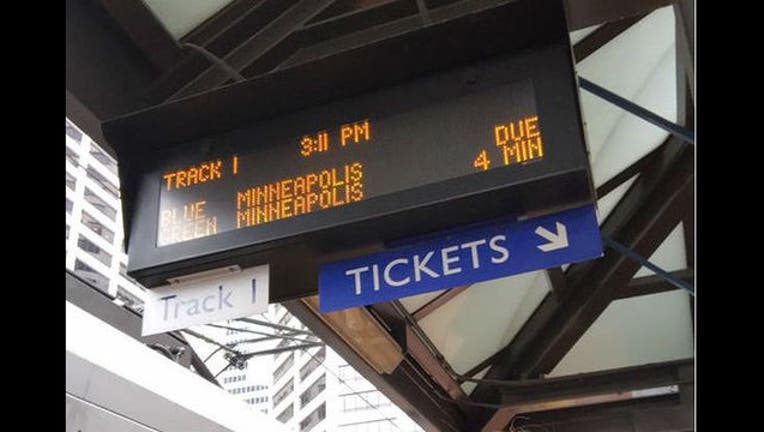 The digital screens at Metro Transit LRT stations read "Please Check Schedules" no more.
As of yesterday, each stop on the Blue Line and Green Line features real-time information about when the next train will be showing up.
Metro Transit spokesperson Howie Padilla says the improvement hasn't officially been announced yet because the real-time digital ride info system is still in its testing phase. But he says that because riders have been waiting a long time for the improvement, "It started going crazy on social media and the cat was out of the bag."
For now, at least, the screens will only feature information about trains, not connecting buses. But Padilla says additional upgrades may be rolled out sooner than later.
Photo credit: Katie Roth on Twitter