Man hits St. Paul police officer in the head eight times with a key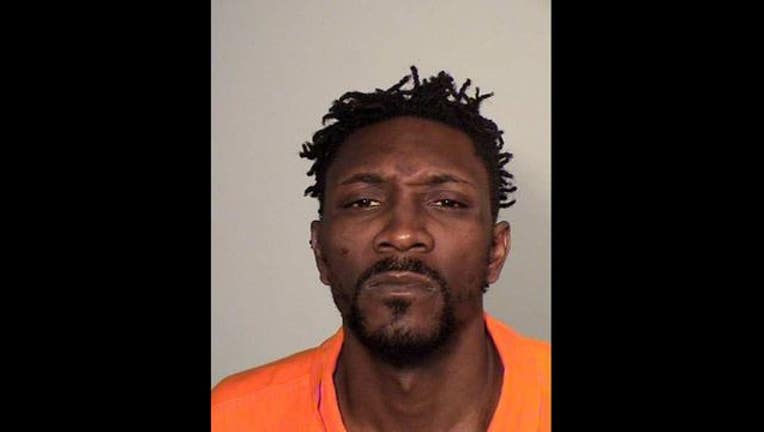 article
ST. PAUL, Minn. (KMSP) - A St. Paul police officer is recovering after a man hit him eight times in the head with a key, while responding to a call, according to St. Paul police spokesman Steve Linders.
Wednesday at 1:30 p.m., Officer Dominic Dzik responded to the 300 block of Cook Avenue East in St. Paul for a report of a violation of an order for protection. When he arrived, he spoke with a woman who said earlier that day her neighbor violated her order for protection by threatening to assault her.
During their conversation, a van pulled in. The woman's neighbor, Erin Jeanetta Bohanon, was in the van, so Officer Dzik went to go speak with her. While he tried to talk her, the van's driver, Coni Lamark Shegog, began screaming and cussing at him. Shegog got out of the van and kept coming at him. Each time Officer Dzik put his arm out to make space between them, Shegog would slap his arm out of the way.
Officer Dzik used a chemical irritant on Shegog and tried to arrest him, but then Shegog attacked, hitting Dzik in the head eight times with a key.
When backup arrived, Shegog continued to fight with officers. Police used the chemical irritant again and successfully arrested him. Shegog also spit on four officers while they put him in the squad car.
During the scuffle between Shegog and Dzik, Bohanon attempted to punch the woman who made the initial report. Police also took Bohanon into custody.
Dzik went to Regions Hospital for treatment. He needed a staple in his head to close one of the wounds. He is expected to recover.
St. Paul Police Assistant Chief Wuorinen commended Officer Dzik's actions during the incident in an email sent to the department.
"He did an outstanding job remaining calm, protecting himself and keeping the suspect at the scene until other officers arrived," wrote Wuorinen.
Wuorinen also noted how this incident shows the dangers officers face each day.
"It's important the the people we serve know this and understand what we know - even the most mundane calls can turn dangerous in an instant," Wuorinen. "That's why we'll do everything possible - as soon as possible - to make sure the public sees the dangers our officers face."