Man charged in deadly St. Paul gas station shooting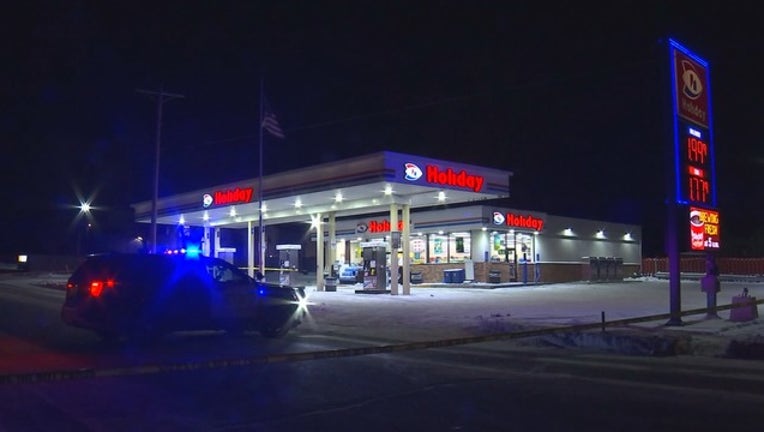 ST. PAUL, Minn. (FOX 9) - A 18-year-old Minneapolis man has been charged with second-degree murder in connection to the deadly shooting in St. Paul during subzero temperatures Tuesday night.
Kyuntay DeShawn Prowell faces up to 40 years in prison.
According to the charges, the shooting happened at a Holiday gas station in the 1400 block of Minnehaha Avenue East. Around 8:45 p.m. both Aaron Haywood Delaney, 20, and Prowell were at the gas station in separate cars. At one point, the Prowell and Delaney got into an argument. 
Prowell followed Delaney around the parking lot back to a car. Prowell while holding a silver revolver ran at Delaney, who attempted to move away, but Prowell followed him and shot him four times.
Witnesses took Delaney to the hospital, where he later died from his injuries.
Police later found Prowell walking along the 1400 block of 6th Street East. After a short chase, they heard a gun shot go off behind a home. Prowell later appeared with his hands up, bleeding from his face. 
Crews took Prowell to the hospital where he received treatment for a gunshot wound under his chin. He is in stable condition. A bullet is lodged in his head. It's unclear if the injury was intentional or accidental.
After officers arrested him, they found a six-shot Ruger .357 revolver from the back of the home.