Man accused of killing cousin at Newport transit center: Charges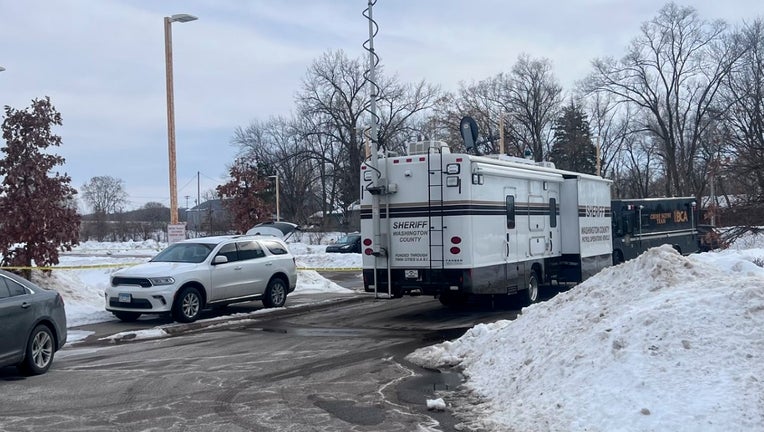 article
NEWPORT, Minn. (FOX 9) - A man accused of gunning down his own cousin at a transit center in Newport, Minnesota on Monday is now in custody, authorities announced on Tuesday.
The Washington County Sheriff's Office says they have arrested 37-year-old Sylvester Jones for the shooting death of his cousin 39-year-old Terrell McIntyre. McIntyre was found shot multiple times, slumped over the wheel of an SUV on Monday morning in the parking lot of the Newport Transit Center off Red Rock Crossing.
In the charges against Jones, deputies say a witness reported seeing a man walking away from the SUV toward Maxwell Avenue, about a half hour before deputies arrived.
Surveillance video showed McIntyre pull up in his SUV around 9:34 a.m. About 10 minutes later, the video shows a man walking up through a neighboring apartment complex parking lot and getting in the passenger side of the vehicle.
Seconds later, the man gets out of the SUV and walks away. Video from nearby businesses later showed the suspect then walking on Maxwell before going southbound onto 1st Avenue. McIntyre's body was discovered about an hour later, the video shows.
Reviewing records, detectives say they learned that the SUV was owned by McIntyre, but Jones had been driving the vehicle in August when Jones had a run-in with police. Deputies also learned the vehicle had issued a parking ticket while parked in front of a home three blocks away on 1st Avenue. Investigators later learned that Jones lived in the home the SUV was parked in front of.
Executing a search warrant at Jones' home, deputies found a Sig Sauer .22 caliber handgun. Investigators say they had found .22 casings inside McIntyre's vehicle.
When brought in for questioning, deputies say Jones admitted to shooting McIntyre. According to the charges, he told deputies that he had texted McIntyre to give him a ride to Target but ended up shooting him between eight and 10 times. The exact motive for the killing was not detailed in the charges.
Jones remains in custody. He is set to appear in court on Wednesday.