Lawsuit filed stemming from Minneapolis precinct protests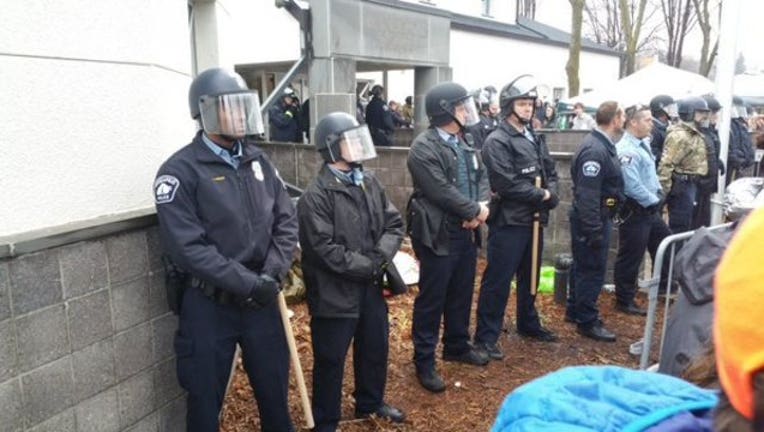 article
MINNEAPOLIS (AP) -- Two women who say officers hit them in the face with nightsticks during the recent demonstrations outside a Minneapolis police precinct are suing the city. The lawsuit says the incident took place one night during the 18-day encampment outside the Fourth Precinct where demonstrators protested the death of Jamar Clark who was shot by police Nov. 15.
Plaintiff Carrie Athanasselis says she and her daughter, Camille Williams, were struck as police tried to move protesters in an alley outside the precinct. The Star Tribune reports the lawsuit claims an officer grabbed Williams' cellphone as she tried to record the incident, threw it on the ground and hit it with a nightstick.
The federal lawsuit alleges use of excessive force and free speech violations. The city, in an initial legal response, says the women did not comply with orders to move.
Information from: Star Tribune, http://www.startribune.com