Lawsuit: 3M continued dumping chemicals despite knowledge of risks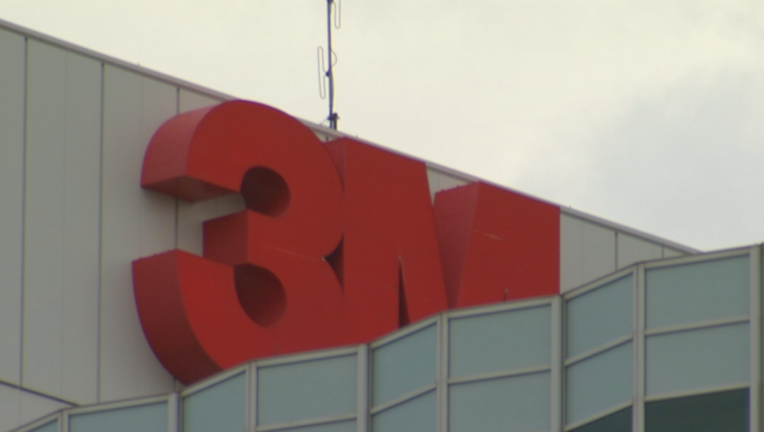 article
ST. PAUL, Minn. (KMSP) - Despite company research showing adverse effects to groundwater as early as the 1960s, 3M continued to dump "massive quantities" of harmful chemicals in the eastern Twin Cities metro area for nearly five decades, according to a new lawsuit brought by the state of Minnesota against the multinational corporation. 
Minnesota Attorney General Lori Swanson and several others are seeking punitive damages for actions they allege distorted and even concealed critical public health information for decades in order to protect hundreds of millions of dollars in revenue.
The substances in question are perfluorochemicals, often abbreviated as PFCs, and are used to manufacture a range of products, from stain repellents to Scotchguard and fire retardants, among other things.
In a statement to Fox 9, an attorney for 3M said the lawsuit "lacks merit," citing a Centers for Disease Control study stating that the presence of PFCs in someone's blood does not necessarily mean the chemicals caused an adverse health effect.
According to the lawsuit Minnesota alleges four local sites dumped PFC-containing wastewater, including a manufacturing site in Cottage Grove, disposal sites in Oakdale and Woodbury, as well as a landfill in the city of Lake Elmo.
The EPA already levied a large fine against 3M for the adverse health effects caused by the company's conduct, with expert analysis in Minnesota's case showing elevated levels of cancer and premature births in the eastern Twin Cities metro area. The spike is caused by PFCs that leaked into the soil and groundwater near each of the disposal sites, experts said, contaminating more than 150 square miles for decades to come. 
In addition to humans, experts cited by the state contend that fish populations in the Mississippi River and other Minnesota wildlife were harmed by the chemicals. 
For more information, read the full lawsuit here.
FULL STATEMENT FROM 3M:
"We believe the State's case lacks merit," says William A. Brewer III, partner at Brewer, Attorneys & Counselors and counsel for 3M. "The case is based on the mistaken belief that the mere presence of these chemicals presents harm to human health and the environment. Most importantly, 3M believes these chemicals present no harm at the levels they are observed in Minnesota.  And, as every person with knowledge of the facts is aware, all of 3M's activities were fully permitted. 3M believes that this suit, filed by a contingent fee law firm, represents an abuse of the power given to the Attorney General."  
Brewer continued, "3M has worked closely with regulators and community stakeholders to address the environmental presence of PFOA and PFOS – chemicals it has not produced or used in Minnesota in more than a decade. We are anxious to bring the facts of this case into full public view. 3M will defend its record of corporate stewardship."
As the leading public health institute of the United States, the Centers for Disease Control states clearly, "Finding a measurable amount of PFCs in serum does not imply that the levels of PFCs cause an adverse health effect."
In a report issued in January 2013 to the Minnesota State Legislature, the Minnesota Department of Health states: "Simply finding a chemical in people's bodies does not mean the chemical will harm health."