Lauren Sanchez offers up more info on how Jeff Bezos proposal went down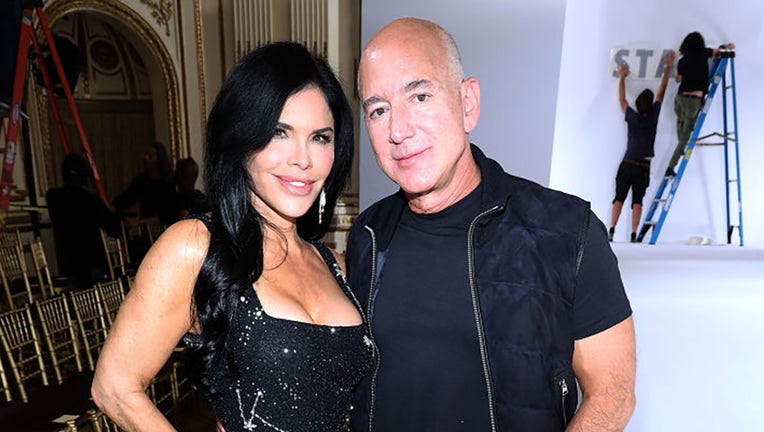 article
Lauren Sanchez recently offered up more information about how her fiancé and Amazon founder Jeff Bezos asked for her hand in marriage earlier this year.
She told Vogue during an interview that Bezos asked her to marry him after she found the ring tucked under her pillow one May night. At the time, they were preparing to turn in for the night after eating dinner on Bezos' massive "Koru" sailing yacht, according to the outlet.
Sanchez said she thought she "blacked out a bit" when he "opened the box" to propose, Vogue reported in its December issue.
Bezos and Sanchez have regularly used the billionaire's relatively new yacht in recent months, according to available media reports and photos.
AMAZON FOUNDER JEFF BEZOS, LAUREN SANCHEZ ENGAGED: REPORT
The Koru, reportedly worth nearly $500 million, took Bezos and Sanchez sailing for the first time back in May. It has luxurious decks, with a female figure on the front that, according Sanchez, depicts a Norse goddess and not her.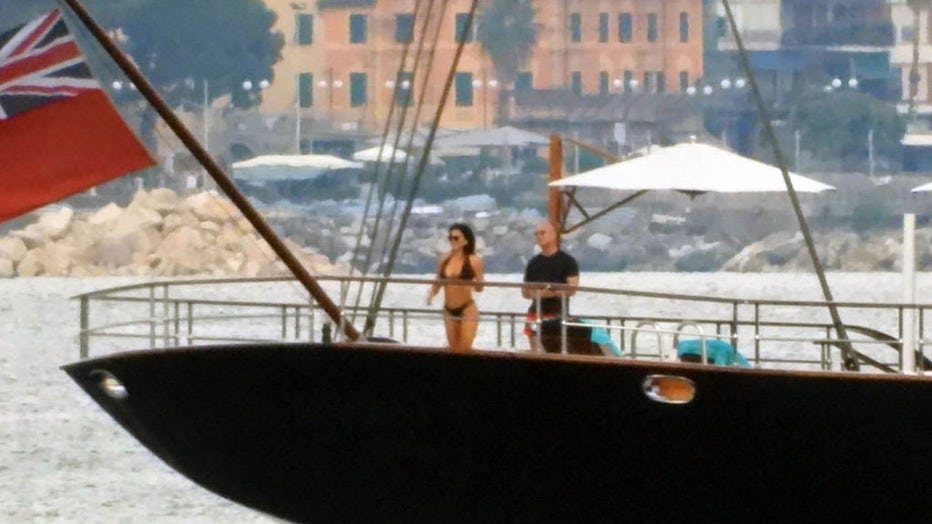 FILE - Lauren Sanchez and Jeff Bezos are seen on Jeff Bezos' yacht on June 12, 2023 in Portofino, Italy. (Photo by MEGA/GC Images)
Sanchez also told the outlet that the couple is "still thinking about the wedding," with Bezos indicating he would let her take point on the arrangements. 
"Is it going to be big? Is it going to be overseas?" she reportedly said. "We don't know yet."
JEFF BEZOS, LAUREN SANCHEZ ENJOY SUN, SUPERYACHT
Prior to getting engaged, their relationship had spanned nearly five years. Both had prior marriages, with the Amazon founder having split from Mackenzie Scott after over two decades.
Sanchez "think[s] there are a lot of opportunities that come with" tying the knot with Bezos and "take[s] those opportunities very seriously," according to Vogue.
"We always look at each other and go, 'We're a team.' So everything's shared," she reportedly added.
Bezos' personal fortune had a value of $165.3 billion as of Monday, with much of that stemming from the nearly 10% of Amazon stock he holds, according to Forbes. He also created Blue Origin, which competes with aerospace firms like Virgin Galactic and SpaceX. 
JEFF BEZOS ADDS TO FLORIDA REAL ESTATE FOOTPRINT
He recently pointed to Blue Origin, having closer proximity to his parents and he and Sanchez's loving Miami as reasons the couple will make the southern Florida city their new home, FOX Business previously reported.
In recent months, Bezos has reportedly acquired two properties on the wealthy southern Florida barrier island of Indian Creek in Miami-Dade County. Their collective value was $147 million.