Justin Timberlake makes Target run, leaves surprise for fans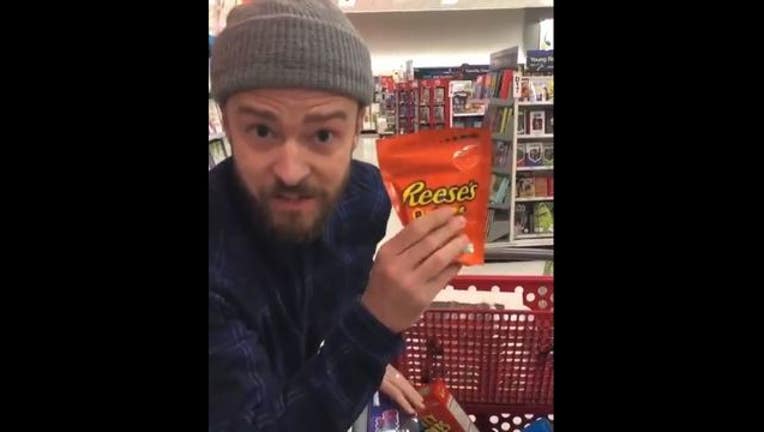 ST. PAUL, Minn. (KMSP) - Even a superstar like Justin Timberlake can't resist Target. 
The singer popped into the Super Target on University Avenue in St. Paul Friday afternoon and filmed a short video posted to his social media pages. He filled his cart with socks, PJ Masks for his son, Fruity Pebbles for himself and Reese's Pieces. 
He also signed five copies of his album "Man of the Woods," which was released Friday. He left them with the store manager. Fans were instructed to find the manager and give her the code word "aardvark" to score the limited edition vinyl. 
The store confirms all five signed copies of the album have been claimed. 
Timberlake is headlining the Pepsi Super Bowl LII Halftime Show on Sunday.