Julianne Moore thanks Sartell, Minn. woman after Oscar win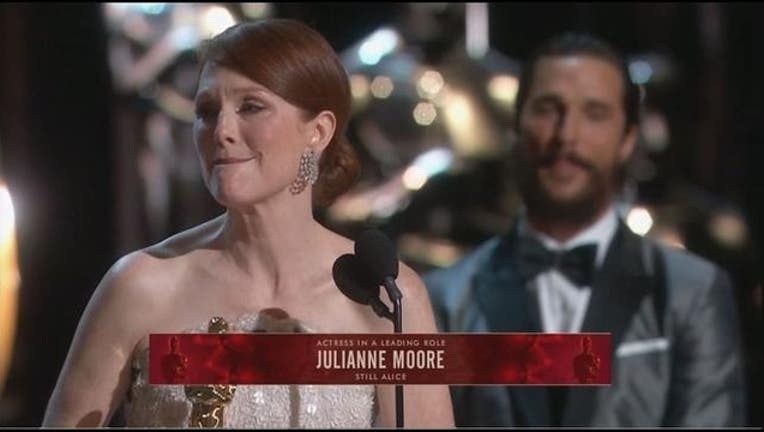 article
Julianne Moore won Best Actress last night at the Academy Awards, and apparently, the first person she wanted to see was the Sartell, Minn. woman who inspired her performance in "Still Alice."
Former nurse Sandy Oltz, 50, was 46 when she started misplacing things, forgetting simple tasks and struggling to find the right word. After numerous doctor visits, tests and uncertainties, the mother of two was diagnosed with Alzheimer's, a condition "Still Alice" depicts through Moore's portrayal of a woman also diagnosed fairly young. She plays Alice Howland, a 50-year-old linguistics professor and mother of two successful children who also must cope with the stress it places on her and her family.
The Daily Mail Online said Moore shared a text with them, originally sent to Oltz thanking her for her help.
Thank you thank you very very much for EVERYTHING. Love you so much. Julie.
Moore and Oltz first met over Skype over a year ago and are now close friends. Oltz even celebrated her 50th birthday on-set during the film's production. When her friend won the Oscar, she told Daily Mail Online she woke up her teenage boys, husband and dog, danced around and shrieked with joy.