Jordan Police asking public's help in identifying rock-throwing vandals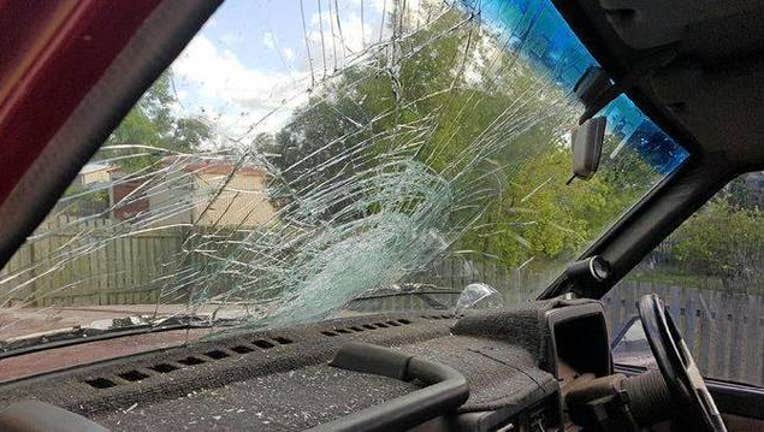 JORDAN, Minn. (KMSP) - Jordan Police are on the lookout after six vehicles' windshields were damaged by rocks being thrown at them last week.
Police say the incidents all happened on the evening of Sep. 12 into the early morning of Sep. 13.
The damage was caused by "rocks the size of softballs" being thrown into the vehicles.
The locations of the vehicles were spread throughout the city, so police suspect the vandals were tossing these rocks from vehicles themselves.
Anyone with information is asked to call Jordan Police at 952-492-2009.