John Stamos says he was sexually abused as a child by a babysitter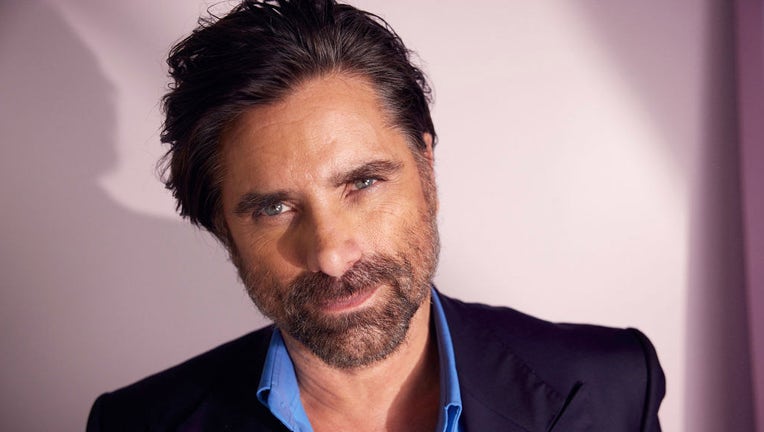 article
LOS ANGELES - John Stamos opened up about a traumatic experience from his childhood in his upcoming memoir "If You Would Have Told Me," revealing that he is a survivor of sexual abuse.
The "Full House" actor, 60,  told People in an interview that he was abused by a former babysitter when he was about "10 or 11 years old." Stamos added that "it took me writing a book" to realize her alleged actions were inappropriate.
"I mean, I knew, it was always in the back, and I do so much advocacy for the [survivors]," Stamos told the outlet. "I felt like I remembered it slightly. It has always been there, but I packed it away as people do, right?"
Stamos told People that he "didn't tell" anyone at the time. 
"I think I told myself, like, 'Ah, it's girls, man,'" Stamos said.
"It was like you're playing dead so they'll stop. But it wasn't totally aggressive," the actor recalled. "I don't know, it was not good."
Stamos, who first gained fame for his role on the soap opera "General Hospital" before starring as Uncle Jesse on the hit sitcom "Full House," said he first considered discussing the alleged abuse publicly while writing an acceptance speech for an award given for his advocacy for abused children.
"I started to write it, and that's when it really came out," Stamos told People.
"And then I thought, 'No, tonight is not about me. It's about the kids. I'm going to pack it away again until the right moment,'" he added. "Otherwise, I'm a phony f---. It's like, 'Come on.'"
Stamos noted how he didn't want the book to be entirely about the alleged misconduct he endured as a child, but in writing his debut memoir, he felt compelled to be candid about all aspects of his life.
"I didn't want the headlines to be that, and I didn't want the book to be over that," Stamos told people. "It was a page or something, but I felt I had to talk about it. It was weird. It was something that, I think, I was probably like 10 or 11 [when it happened]. I shouldn't have had to deal with those feelings."
Stamos was previously married to model turned actress Rebecca Romijn from 1998 to 2004, a marriage that he found "really difficult" to write about.
"My first marriage was shattering to me. I was shattered for way too long, too," Stamos told People.  "I mean, a year, okay, good. But it went on [for] years and years."
Stamos later met model Caitlin McHugh in 2016, and the couple married in 2018. Together they have a 5-year-old son named Billy. 
"I'll tell you, if I found out someone was doing that to my son," Stamos told People of the alleged sexual abuse, "that's a totally different story."
Stamos' memoir "If You Would Have Told Me" comes out on Oct. 24. 
If someone you know is a victim of child abuse, call the Childhelp National Child Abuse Hotline at 1-800-4-A-Child or 1-800-422-4453, or visit www.childhelp.org. All calls are toll-free and confidential. The hotline is available 24/7 in more than 170 languages.
If you or someone you know is a victim of sexual assault, contact the National Sexual Assault Hotline at 1-800-656-HOPE (4673) or visit rainn.org.
This story was reported from Cincinnati.