Jimmy John's selling $1 subs Tuesday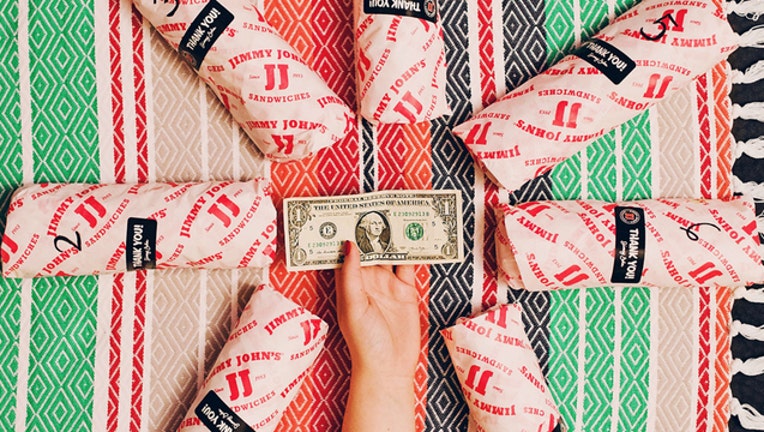 article
(Fox 32 News) - It's back. Jimmy John's will be selling $1 subs on Tuesday for "Customer Appreciation Day."

The $1 subs will be offered at the chain's 2,700 locations on May 2 from 4 p.m. to 8 p.m. You can choose from the Pepe, Big John, Totally Tuna, JJBLT, Turkey Tom, Vito, Veggie and Slims.

Some stores might allow people to wait in line and get a second $1 sub, but many Jimmy John's have big lines on Customer Appreciation Day, so you might not want to stand around in line for a second anyway.

Sorry, they will not be delivering.