Javier Morillo to step down as President of SEIU Local 26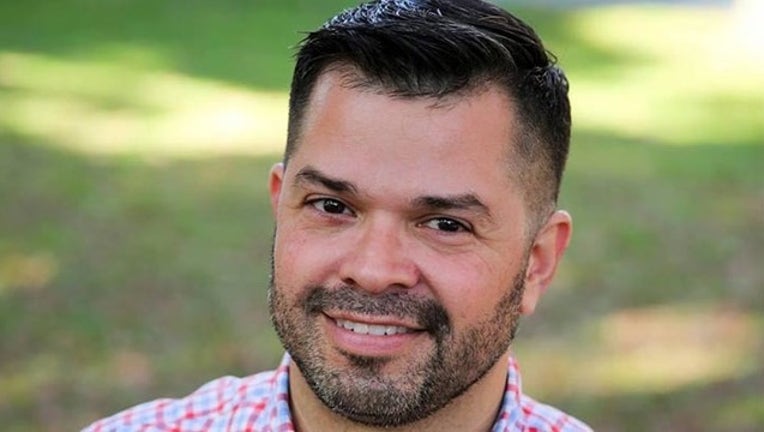 article
(FOX 9) - After 14 years, Javier Morillo is stepping down as president of SEIU Local 26, the labor union announced Wednesday.
Morillo will step down in June, and Iris Altamirano will take his place as president, according to a statement. 
Morillo will join the Center for Innovation in Worker Organization at the Rutgers University School of Management and Labor Relations as a Minnesota-based program fellow.
"I love this union, and working alongside and for our members will always be the greatest honor of my life," Morillo said in the statement. "But all organizations must change as the world around us changes. And today we have an amazing group of leaders ready to step up and lead. Theirs is the energy and creativity that will lead the union in the next phase of its work."
Javier Morillo became president of Local 26 in 2005. Since then, the union has doubled in size to almost 8,000 members in security, janitorial, airport and windows cleaners.
Iris Altamirano has served on staff at SEIU Local 26 for more than four years, working in every department at the union. She will be the first Latina president of SEIU Local 26. 
"I am so honored to have the opportunity to follow Javier as leader of this powerful union. Over my time working here, I have seen our union grow, both in staff and in membership, but what I have most seen are great people building strength with incredible determination to win the fights we need to win for families," Altamirano said in a statement. "As the daughter of an immigrant janitor, I know the power of working people. I know the power of a fighting union. Javier is leaving big shoes to fill, but come June I am ready to continue and build on the amazing work he has done for the last 14 years."
Statements from Minnesota lawmakers:
"In addition to our valued friendship, one of the things I most appreciate about Javier is his willingness to engage meaningfully with Minnesotans from many different backgrounds. He understands that building a progressive future means listening carefully to each other, respecting differences of race, culture, and zip code, and coming together as One Minnesota. It's how he's led Local 26 in winning big victories for working people; it's how he helped win the freedom to marry for Minnesotans; and it's how he will keep leading our state to a brighter future. Congratulations as well to the members of Local 26. We look forward to continuing to work with your new leadership to build One Minnesota where all can thrive." 
—Governor Tim Walz
 
"I've worked closely with Javier for 15 years to build power for low-income people, people of color, and indigenous people. He's been a bold leader who has not shied away from taking on tough fights to win higher wages and better working conditions, protect access to affordable health care, ensure immigrant communities are treated with dignity, and protect our right to vote. In that time, he's also become one of my best friends and a role model to my daughter. He's shown her, me, and our entire state that you can build a powerful multiracial workers' movement that is led by immigrants and people of color. By deliberately transitioning the leadership of Local 26 to a new generation of women leaders of color, he's setting another bold standard for us in Minnesota. While I'll miss having him at SEIU, I'm proud that he will be sharing his stories of our victories in Minnesota with the rest of the country. Congratulations to Iris Altamirano and the entire Local 26 team. We continue to stand with you and your fight for a more just Minnesota." 
—Lt. Gov Peggy Flanagan
"Javier has been one of the most critical leaders in Minnesota and in the union movement for years. I'm sure he'll continue to be a major force wherever he goes. It's impossible to imagine that anyone might be able to take his place, except Iris Altamirano fits the bill. What a wonderful choice for working people."
—Minnesota Attorney General Keith Ellison
"Many people know Javier as a public figure who has built a powerful union that punches above its weight and wins great victories for working people. I know him as those things, too, and I also know and deeply value him as a keen strategist and trusted advisor behind the scenes. In the 15 years we've known each other—whether I've been in the Mayor's office, the Governor's office, or the U.S. Senate—I've turned to him for advice at many big decision points. He's one of the most strategic people I know, so the thoughtfulness that he's put into this transition—carefully handing off a dynamic union to a new and diverse team of leaders—doesn't surprise me at all." 
—US Senator Tina Smith
"I've seen Javier tirelessly fight for working families over the last 14 years and I look forward to continuing this work together. From fighting to raise wages and pass comprehensive immigration reform or pushing our state and country to be a more welcoming place for all our families, Javier and SEIU Local 26 have been leading the way. I'm excited for his new opportunity and look forward to working with Iris Altamirano and the new leadership of SEIU Local 26 on our shared goal of creating a future where all Minnesota families can flourish."
—Senator Amy Klobuchar