Jaguars' Fournette practices with $100 bill sealed on shoulder pads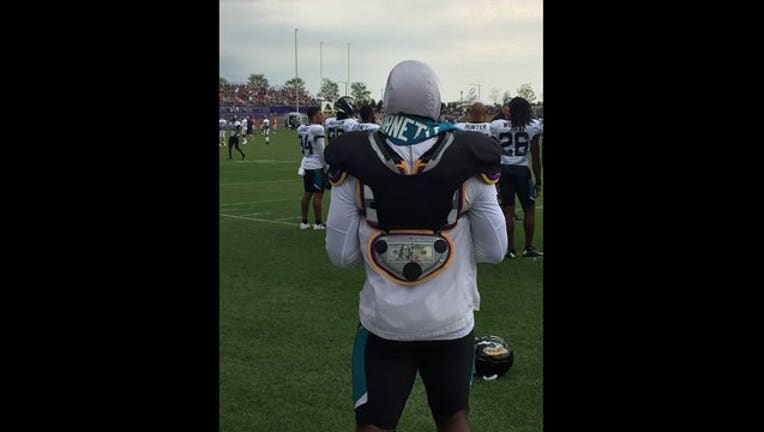 article
EAGAN, Minn. (KMSP) - One Jaguars player is "keeping it 100" during his time in Minnesota this week.
Jacksonville Jaguars Running Back Leonard Fournette suited up with his teammates at a joint practice with the Minnesota Vikings Thursday, donning his usual set of shoulder pads with an unusual, valuable addition on the back. 
Fournette plays with a $100 bill sealed onto the back flap of his shoulder pads, which he had on display during Thursday's practice.
When Fox 9's Pierre Noujaim asked him why he plays with Benjamin Franklin's note on his pads, he said it's because "100 yards a game and I'm 100 percent real."
The Vikings take on the Jaguars Saturday at U.S. Bank Stadium at noon on Fox 9.