Isanti man pleads guilty to striking and killing 15-year-old in September 2015 hit and run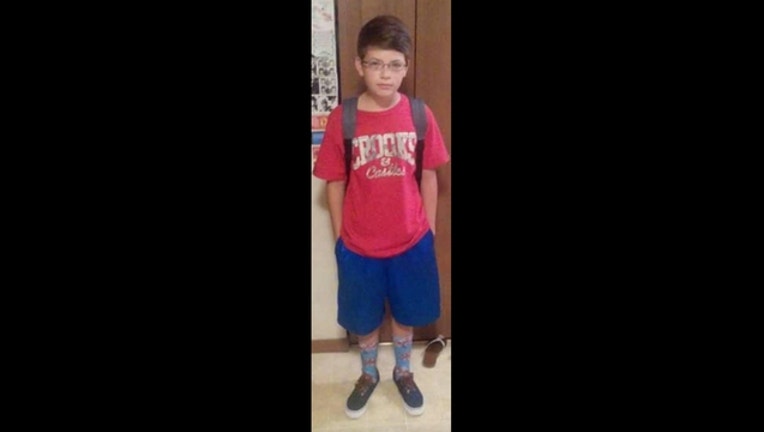 article
ISANTI, Minn. (KMSP) - An Isanti, Minnesota, man accused of a September 2015 hit and run in which he struck and killed a 15-year-old boy pled guilty to charges Wednesday, according to court records. 
Antonio DeMeules was riding his skateboard along a rural road outside Isanti when he was struck by Maki's pickup truck, and died soon after. Police originally spun the incident "as a tragedy, and not a malicious incident" to get the person responsible to come in sooner, according to police. 
A State Patrol accident reconstruction report originally described DeMeules as riding down the middle of the road. That report was recently amended by the investigator to say it was likely DeMeules was to the right of center of westbound traffic lane, and not riding down the center line. 
Adam Maki indicated he would plead guilty to leaving the scene of an accident in February and is asking for no jail time, as well as a $25,000 fine, alcohol monitoring and a moratorium on future offenses. There is no plea deal in place. His sentencing hearing is scheduled for July 21.
The charges against Maki stem from a Fox 9 investigation that revealed police had overlooked critical evidence, including phone records revealing Maki searched for "isanti county mn scanner" immediately following the incident, seemingly contradicting his earlier accounts in which he claims to have not known he hit a person on his way home from a local bar that night. Records also indicated Maki was on the phone during the approximate time of the accident. 
The charges carry a maximum sentence of three years in prison.