Inver Grove Heights lunch lady charged with sending nude pics to student, 15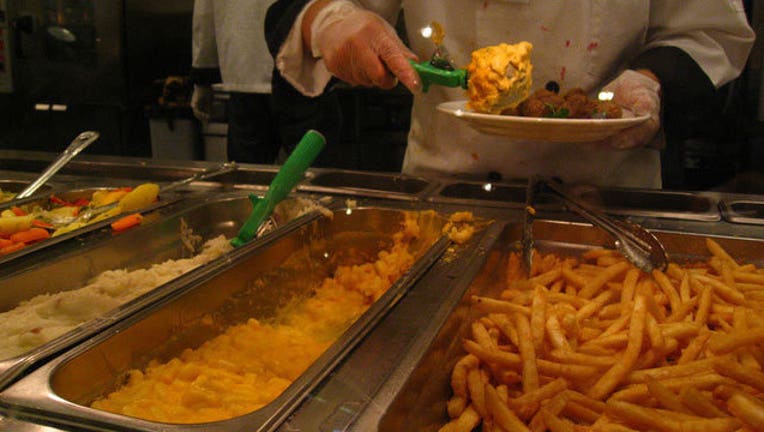 article
Krista Ann Muccio has been charged with a felony count of "communication with minor describing sexual conduct" for allegedly sending naked pictures of herself to a student last November. (She was charged by summons, meaning no mugshot is available.)
At the time, Muccio, 41, was working as a lunchroom assistant in the cafeteria shared by Simley High School and Inver Grove Heights Middle School. The student she allegedly sent the picture to was 15 years old.
According to a criminal complaint, the boy's father's suspicious were aroused when he found inappropriate photos on his son's iPad in the "recently deleted" album. The pictures showed "a close up of a female's genitals," bare breasts, and a third was "a close up [of] the female's backside wearing a thong."
The photos were sent to the student from a "Spartanmom8300" Instagram account.
The student told authorities that Muccio started communicating with him on Instagram the previous summer. At one point she sent him a picture of a female in a swimming suit, and things escalated from there.
Under questioning, Muccio admitted to sending the student "stuff online" and "girls in bikinis." She said that while the student sent her a picture of his genitals, she didn't reciprocate.
But evidence acquired with the help of a search warrant didn't support Muccio's version of events.
From the complaint (read the whole thing for yourself here):
Officers found that on November 25, 2014, at approximately 7:00 p.m., XX and Defendant had sexually explicit conversations during which XX [aka, the student] asked Defendant to send him a picture. Officers found that on November 26, 2014, between 3:24 a.m. and 5:38 a.m., XX and Defendant engaged in a sexually explicit conversation during which Defendant sent three pictures of herself to XX; and XX sent one picture of himself to Defendant. During these conversations, Defendant described how she would perform oral sex on XX.
In a statement, Dakota County Attorney James Backstrom says, "Allegations of this nature are very troubling and can have negative emotional and psychological impacts on the minor victims involved."
An official from Inver Grove Heights Community Schools says Muccio no longer works for the district.