Invasive silver carp caught in St. Croix River, DNR says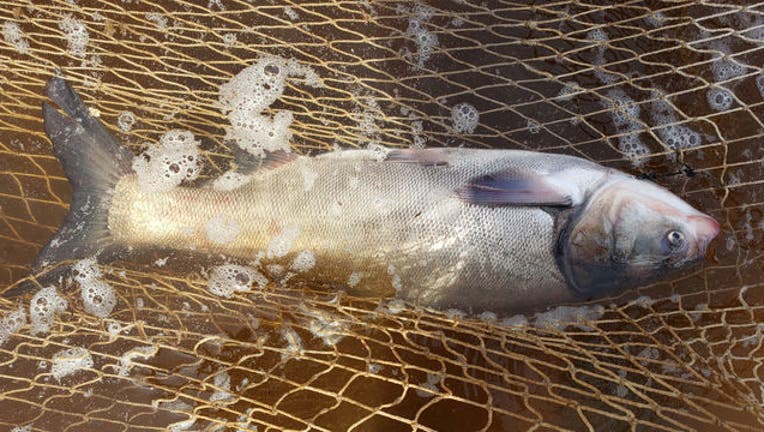 article
Prescott, Wis. (FOX 9) - A commercial fisher caught an invasive silver carp in the St. Croix River near Prescott, Wisconsin earlier this spring, the Minnesota Department of Natural Resources announced Monday.
The commercial fisher and his crew had been conducting routine spring netting in the area when they discovered the silver carp in their catch. They immediately notified the DNR. 
DNR invasive fish coordinator Nick Frohnauer called the capture "disappointing, but not surprising." Invasive carp escaped into the Lower Mississippi River in the 1970s and have been progressing upstream ever since. Two silver carp were caught in that same location on the St. Croix River in 2017.
While they are concerned about invasive carp, the DNR says the fish that was captured this spring does not indicate reproduction or an established population of silver carp in the St. Croix River.  
Although individual fish have been caught in the Mississippi, St. Croix and Minnesota Rivers a number of times, no breeding populations have ever been detected.
DNR staff are working with the commercial fisher to conduct additional netting in the same area where the carp was caught.