Incident closes ramps near I-694 and Highway 36 near North St. Paul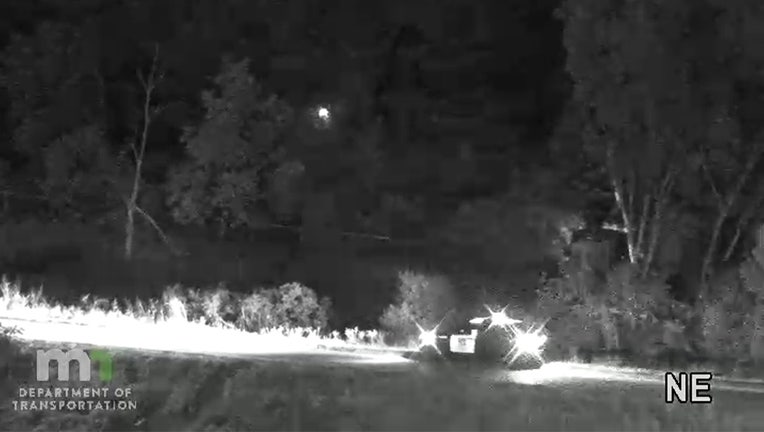 article
NORTH ST. PAUL, Minn. (FOX 9) - A traffic incident near Highway 36 and Interstate 694 forced on and off ramps to close for several hours Wednesday morning near North St. Paul. 
Emergency crews were on a ramp from Highway 36 to I-694 beginning around 4:30 a.m. for an unknown incident. Crews shut down the ramp and blocked off the ramps on Highway 36 to I-694.
It's unclear what happened at this time, but traffic cameras captured two people standing on the roadway, shining a light into the grassy ditch. A short time later, a Minnesota State Trooper arrived at the scene. Additional first responders arrived a short time later. 
The ramp on Highway 36 to I-694 is still blocked off as of 8 a.m. 
This is a developing story, check back for updates.