Hunter Biden pleads not guilty to tax crimes after agreement falls through
WILMINGTON, Del. - President Joe Biden's son Hunter pleaded not guilty Wednesday to two tax crimes after a plea deal with federal prosecutors unraveled during a court hearing following the judge's concerns over the agreement.
Hunter Biden was charged last month with two misdemeanor tax crimes of failure to pay more than $100,000 in taxes from over $1.5 million in income in both 2017 and 2018, and he had made an agreement with prosecutors, who were planning to recommend two years of probation. That deal is now on hold.
But during the hearing Wednesday, there was a dispute in court over whether the initial agreement gave him protection against any future charges. U.S. District Court Judge Maryellen Noreika, who was appointed by President Donald Trump, raised concerns about the language of the deal.
READ MORE: DOJ to make prosecutor in Hunter Biden case available to testify before Congress
The collapsed the proceedings, a surprising development because the plea had been carefully negotiated over weeks and included a lengthy back-and-forth between Justice Department prosecutors and Biden's attorneys.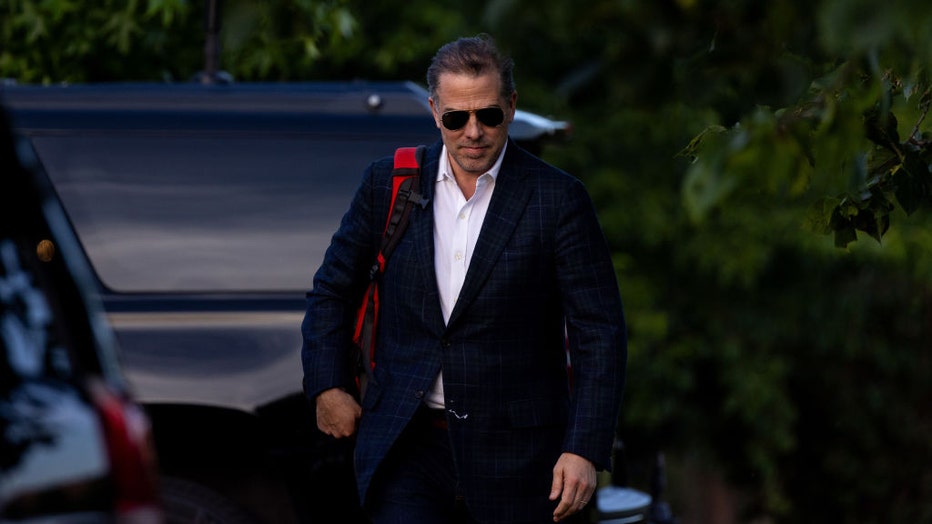 Hunter Biden, son of US President Joe Biden, arrives at Fort Lesley J. McNair in Washington, DC, US, on Sunday, June 25, 2023. President Joe Biden led Republican front-runner Donald Trump in a hypothetical 2024 election rematch in an NBC News poll, t
The plea deal was meant to clear the air for Hunter Biden and avert a trial that would have generated weeks or months of distracting headlines. But the politics remain as messy as ever, with Republicans insisting he got a sweetheart deal and the Justice Department pressing ahead on investigations into Trump, the GOP's 2024 presidential primary front-runner.
Prosecutors said in court Wednesday that Biden remained under federal investigation.
This is a developing story. Check back for updates.