How you can honor Minnesota Marine lost in Hawaii helicopter crash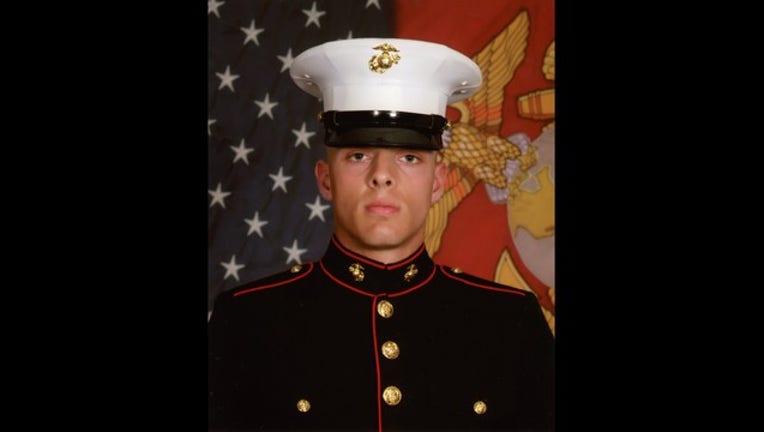 BLOOMINGTON, Minn. (KMSP) - Sgt. Dillon Semolina was one of 12 U.S. Marines killed in a helicopter crash off the north shore of Oahu, Hawaii on Jan. 14. As of Feb. 24, his remains have not been found, but his family in Minnesota is praying for an identification of recently-recovered remains.
Recovery operations were called off on Feb. 23 due to poor weather and sea conditions, with searches not expected to resume before Feb. 26. DNA samples from the remains that were recovered have been sent to Armed Forces DNA Identification Lab for analysis.
A funeral service and celebration of Dillon Semolina's life has been planned for Friday, Feb. 26 at Cedar Valley Church in Bloomington, Minn. A service at Fort Snelling will follow at 2:30 p.m. In lieu of flowers, donations are welcomed to the family or toward a scholarship fund in Dillon's honor. The family has created a donation page for scholarships to Delano High School students at https://www.youcaring.com/SgtDillonSemolina
Dillon J. Semolina
Delano, MN
24 Years Old
"D" or "Semi"  Sergeant in the United State Marine Corps  Dillon tragically left us on Thursday Jan. 14th 2016 after a collision during a routine CH-53E Helicopter night training mission on Marine Corp Base Hawaii. Dillon is survived by his wife Laurie, his parents Mike and Lisa, Grandparents, biological father Kevin, sisters Isabella and Celeste, brothers Gregory and Gabriel, Aunts, Uncles and several cousins and extended family & friends. Dillon was born on November 22, 1991 and graduated from Delano High School in 2010. His strong exercise beliefs and health standards quickly put him on football, basketball, and golf teams; eventually into the Marine Corps. Dillon spoke of joining the military since he was 10yrs old and often drew pictures of himself in uniform saluting, with of course, a bubble saying "Yes, Sir".  He excelled as a Marine becoming the Company Guide in boot camp and a meritorious promotion to Lance Corporal. Once a crew chief for the CH53E, he was recognized for his professionalism, sense of direction, and leadership skills which quickly promoted him to Corporal, and eventually Sergeant. Dillon was well respected by his flight line and their bonds were impenetrable.
Dillon often described his body as a temple and treated it as such.  He exercised religiously and consumed every calorie he needed to continue his strength development.  Although very intimidating in person, his 6' 4" 210-lb frame didn't match his tender heart.  His complete and exclusive love for his mom and siblings was a depth unexplained.  He would not shy away from asking his mom as a grown adult to tickle his back as she did when he was little. He was often referred to as "the biggest teddy bear".  He wouldn't hesitate to stop and pick a flower for a young child crying just to see their eyes light up in peace. He would never hesitate to give the shirt off his back, nor to protect anyone in harm's way. His heart and compassion was overwhelmingly beautiful.
Dillon's future was to be an anesthesiologist after he finished his tour with the Marine Corps this coming September.  His plans were to start school this Fall and start his general studies.  His success in these subjects would have been extraordinary as he never quit anything that challenged him and made sure what he did accomplish was so complete that it left his signature on it for others in the future to feel and learn from. His motivation, dedication and smile will live on through all those that he's touched. Dillon we love and miss you dearly.