Hole in valve determined as cause for Superior refinery explosion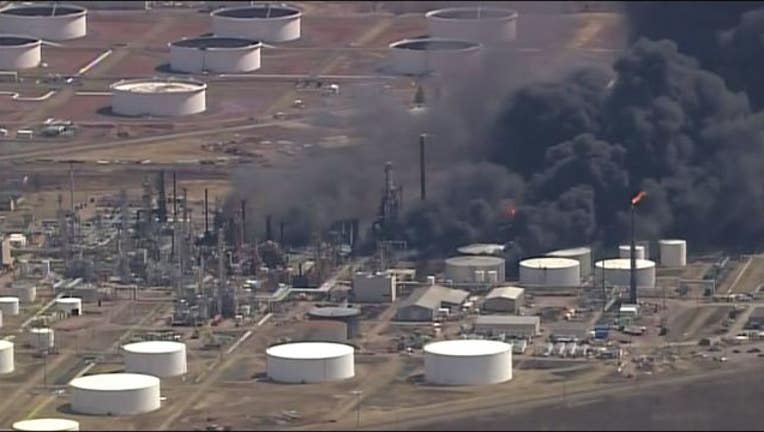 SUPERIOR, Wis. (FOX 9) - Investigators identified the source of the explosion in April at the Husky Energy oil refinery in Superior, Wisconsin.
Wednesday, the Chemical Safety and Hazard Investigation Board announced there was a hole in a valve inside the fluid catalytic cracking unit, which is crucial to producing gasoline. Erosion created the hole, which caused air to mix with hydrocarbons, adding the final piece to what investigators call a "fire triangle."
"You need to have three things to have a fire," said Mark Wingard, the chief investigator. "You need to have a fuel, which in this refinery case would be the hydrocarbons, you need to have oxygen and you need to have an ignition source."
The explosion sent debris flying into a storage tank, spilling the hot asphalt that burned for hours.
Thirty-six people were injured and almost the entire city of Superior had to be evacuated.