'Herman Munster' the MnDOT snowblower set to retire this year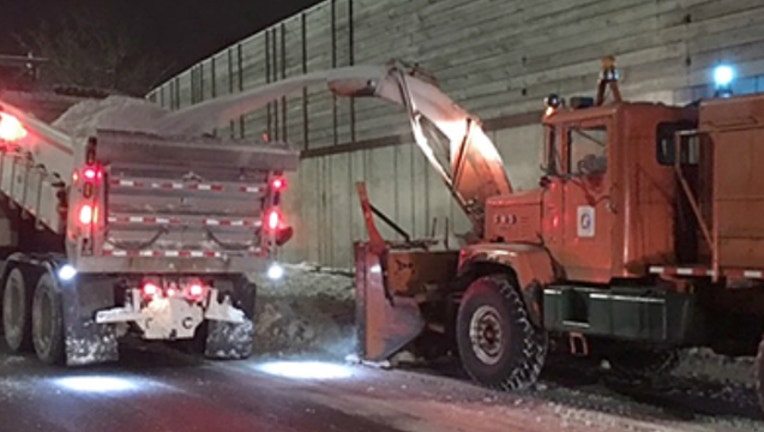 SPRING LAKE PARK, Minn. (FOX 9) - A beloved icon at the Minnesota Department of Transportation will be hanging up his snow tires this year.
His name?
Herman Munster.
That's what MnDOT workers affectionately call a 1968 truck-mounted snowblower, which ranks among the oldest pieces of equipment at the department.
Much like his namesake, the Frankenstein's monster character from the 1960s TV show "The Munsters," Herman is very old school. Entirely mechanical, two people are needed to run the snowblower, with one running the truck and the other controlling the chute.
Over the years, Herman's odometer has clocked in more than 47,000 miles and nearly 1,200 hours on the roads. Most recently, Herman helped remove snow from I-35 in Owatonna when snow drifts closed the interstate.
Herman also has quite the appetite. In addition to crunching up snow and ice, he's been known to eat up concrete or even car parts without suffering serious damage.
MnDOT officials say this will be the last winter for Herman. They expect to put him up for auction this summer.