Help for Lake Mille Lacs after walleye ban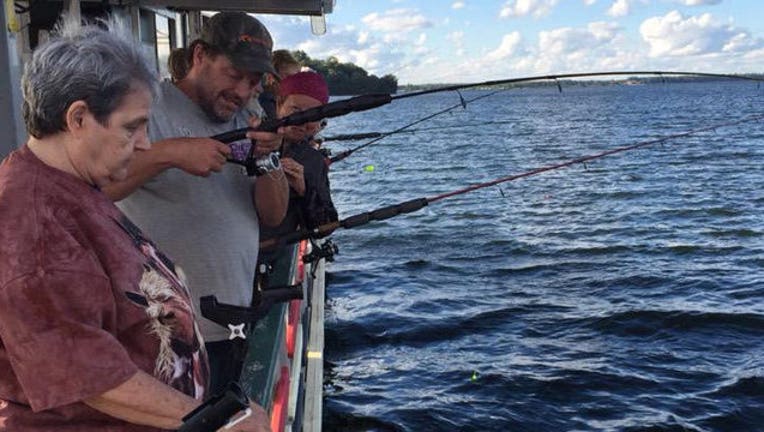 article
ST. PAUL, Minn. (KMSP) - Walleye fishing has been suspended on Lake Mille Lacs for less than a day, and already critics are firing shots at Gov. Mark Dayton and the Minnesota DNR for regulations.  But a new working group started by the governor met for the first time on Tuesday, which aims to cut down on the controversy.
To help alleviate economic challenges facing local businesses, Dayton and legislative leaders discussed emergency relief legislation and a special session to pass it.  There were a lot of questions on Tuesday, so much that the meeting ran long.  They took input from area leaders and business owners, trying to avoid previous criticism.
"What concerns me most about the DNR, which I take strongly in all our government, is the relationship the people in charge there have or don't have with the people whose lives are being affected by this," Dayton said.
Dayton said he hopes to begin repairing the distrust between the Mille Lacs community and the DNR.  This group discussed ideas for helping the business community hurt by the ban including loans, grants, property tax abatements, and advertising.
A chart provided at the meeting showed young walleye having a hard time surviving.  And a recent angler survey conducted by the Minnesota DNR found the walleye harvest by anglers has exceeded the state's allotment for 2015 by more than 2,000 pounds.
"We've seen the decline of a period of a few years, and felt like a slow moving accident," Don Pereira, Minnesota DNR, said.
The Mille Lacs working group will be meeting again on Wednesday at 10 a.m.