Happy puppy rescued from apartment fire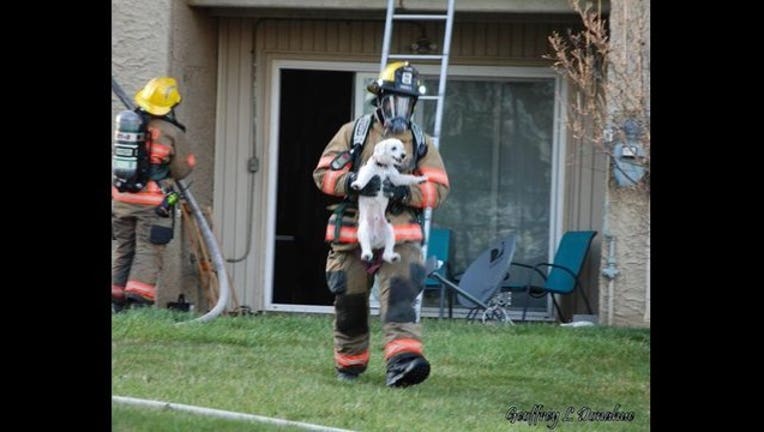 A family's puppy appeared incredibly happy to be rescued from a fire in Parkville, Maryland on Friday, March 11. Baltimore County Police and Fire shared this photo of Firefighter Walter Sanders carrying the puppy to safety.
The fire broke out in a second-floor apartment and was knocked down in about 5 minutes.
Photo credit: Geoffrey Donahue, Baltimore County Police and Fire