Half Moon Bay shooting victim's nephew says uncle killed trying to stop gunman
HALF MOON BAY, Calif. - In downtown Half Moon Bay, a memorial for the victims of the mass shooting has grown steadily.
On Wednesday evening, the nephew of Marciano "Martin" Martinez-Jimenez said the family is holding a Rosario, a prayer session for nine days in honor of his uncle who was killed.
"He was very kind. He was a father figure. He was super supportive in whatever I did. He introduced me to a lot of stuff that I like to this day," said Carlos Martinez.  
He said he and his family are still in disbelief that his uncle was shot and killed Monday while he was working at Concord Farms by a fellow farm worker – 66-year-old Chunli Zhao, who was charged with seven counts of murder and one count of attempted murder. 
Officials said he was upset with something about work when he fired his handgun at his co-workers at two mushroom farms on Monday afternoon, killing seven of them and injuring an eighth." 
"It's still settling in with me.  I still find it unreal, surreal," Carlos said.
His uncle's co-worker told his family that Zhao walked into the workplace with a gun and that Martinez-Jimenez  was the first to see the suspect and tried to stop him.
"He shot my uncle in the head.  The worker next to him was basically saying, 'You don't have to do this,' " Carlos Martinez said. "The guy told him something along the lines of, 'I don't have a beef with you. I have no troubles with you.' "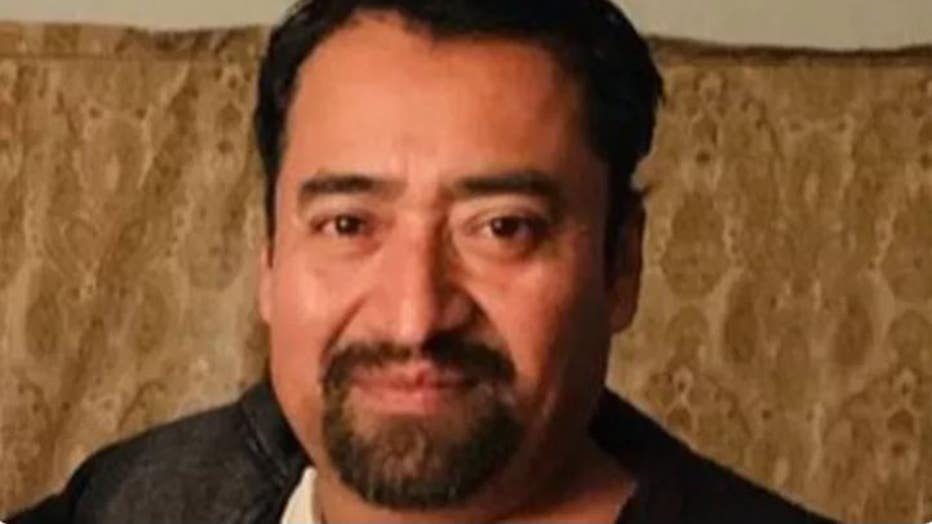 Marciano Martinez Jimenez, one of the victims killed in the Half Moon Bay shootings.
Farmworkers displaced by the shooting are seeking temporary shelter at a motel in Half Moon Bay. 
Nonprofits and the county are providing necessities such as clothing and food for them. 
Advocates say Latino and Chinese farm workers have developed relationships over years, sharing food and breaking the language barrier as immigrants from different countries.      
"It's the cultures coming together, living together. This is not about dividing communities.  It's about coming together," said Half Moon Bay Vice Mayor Joaquin Jimenez who is also a farmworker program director for the nonprofit, ALAS.   
He said he knew and worked with the Chinese gunman and the victims, both Latino and Chinese.
"Every time we brought something to the farm. It's for everybody," he said.
As for the family of victim Martinez-Jimenez,  Carlos Martinez aid when relatives couldn't reach his uncle by phone after the shooting, they rushed down to the farm and learned from his co-workers that he had been killed. 

"It's mostly sadness for me," Carlos Martinez said. "I'm not angry.  I'm just sad that my uncle was caught in between whatever was going on with that guy and anyone else. My uncle was just trying to do his job and protect people there." 

Advocates said farm workers are receiving mental health services at the motel where they're staying. 
The city and nonprofits are working together to organize a large public memorial service.
ALAS has set up a what it calls HMB Strong Fund. To donate, click here.  A GoFundMe for Marciano "Martin" Martinez-Jiminez has been created. 
Amber Lee is a reporter with KTVU. Email Amber at Amber.Lee@Fox.com or text/leave message at 510-599-3922. Follow her on Facebook @AmberKTVU,  Instagram @AmberKTVU  or Twitter @AmberKTVU