Gov. Mark Dayton asks Trump administration to protect Title X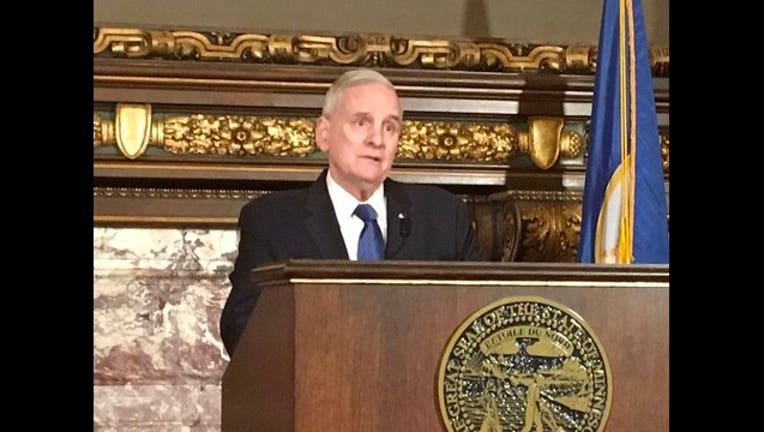 article
ST. PAUL, Minn. (KMSP) - Gov. Mark Dayton sent a letter Wednesday asking U.S. Health and Human Services Secretary Alex Azar to uphold the Title X Program after the secretary proposed changes to the law.
Azar and the Trump administration are proposing changes to the program that would ban funding to any health care provider that provides or refers abortion to patients.
The Title X Family Planning Program was created by Congress more than 45 years ago, which Dayton said helped low-income Minnesotans fund "critical health care service, including breast and cervical cancer screenings and birth control."
Planned Parenthood is the primary grantee for the Title X program, giving care to 53,000 Minnesotans using Title X funds.
"These changes would effectively bar patients from receiving care from Planned Parenthood's statewide network of Title X clinics, half of which are in rural or medically underserved areas of Minnesota," Dayton said in a release.
Dayton called the proposed changes a "gag rule" in the letter: 
Your agency's proposed changes to Title X program would wrongfully ban funding to any health care provider that provides or even refers patients for safe, legal abortions. This requirement would prohibit providers from sharing a full range of health care information with patients. This 'gag rule' interferes with the provider-patient relationship and is a violation of the medical ethics that guide health care providers in our country.