Gov. Dayton blasts legislative leaders for not supporting universal pre-K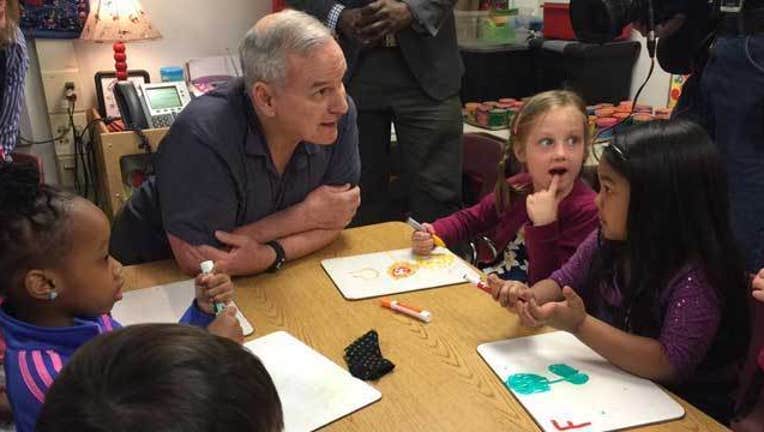 article
A day after Gov. Mark Dayton went to a preschool class for 4-year-olds in St. Paul, he hammered legislative leaders for not supporting universal preschool.
Universal pre-K education is Dayton's top priority this legislative session. After meeting with House MNGOP leaders and talking with DFL Senate leader Tom Bakk, Dayton put both chambers on notice that their spending numbers aren't acceptable.
RELATED -- Tuition-free pre-K push brings Gov. Dayton to St. Paul school
Dayton wants to spend $343 million for universal pre-K and scholarships. He believes it would get 47,000 young students get ready for kindergarten.
But legislative leaders didn't even include universal pre-K in their budget proposals.
"The House is zero, the Senate is zero," Dayton told reporters. "I consider that, A, unacceptable, and B, insulting."
It's not that the Republican House is doing nothing. Leaders in that chamber propose a smaller package of preschool scholarships to students from low-income families.
House education chair Rep. Jenifer Loon (R-Eden Prairie) acknowledges she and Dayton simply have a fundamental disagreement.
"I just don't think that taxpayers see the value in spending hundreds of millions of dollars," she said.