Gophers football player arrested for misdemeanor domestic assault allegation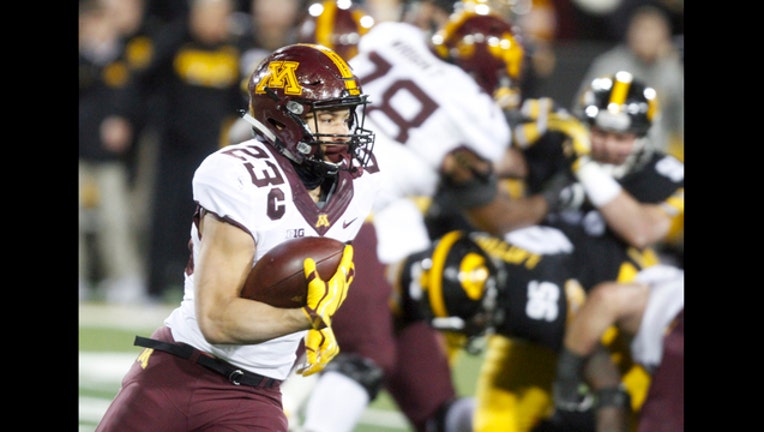 MINNEAPOLIS, Minn. (KMSP) - Update (2:06 p.m. Monday): Shannon Brooks has been released from custody and no charges are being filed at this time. 
Gophers senior running back Shannon Brooks is in custody Sunday after being arrested on probable cause for misdemeanor domestic assault.
According to the Minneapolis Police Department, officers responded to a domestic abuse call around 1:30 a.m. Sunday on the 1600 block of 15th Avenue Southeast. The incident involved a male roommate of Brooks'.
Hennepin County jail records show Brooks was received at 2:39 a.m. Sunday. 
Brooks, 22, is in his fourth year with the Gophers. He hails from Austell, Georgia.
Fox 9 reached out to the University of Minnesota Athletic Department for comment, but did not receive an immediate response. 
Brooks' girlfriend Weeam Suliman posted to Twitter Sunday, writing that the incident did not involve a female and described it as an event that occurred between two male roommates.