FOUND: Chisago Co. Sheriff looking for girl last seen with hall pass at school Tuesday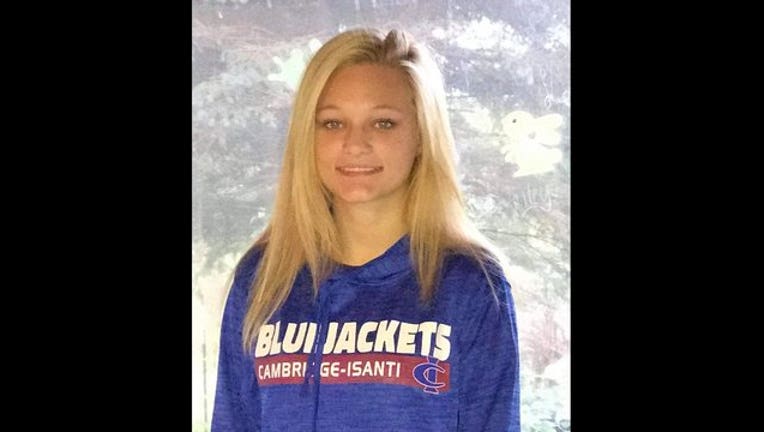 CHISAGO, Minn. (KMSP) - Update (Thursday, Nov. 8): The Chisago County Sheriff's Office said Riley Woods has been located and is safe.
Police in Chisago County, Minn. are asking for the public's help in locating a missing teenager last seen Tuesday.
The Chisago County Sheriff's Office posted the request for help Wednesday, including a plea from the girl's mother.
The girl's name is Riley Woods and, according to her mother Celine Woods, Riley did not walk out of the doors of her school to return home Tuesday.
Riley's mother said Riley is "dual diagnosis" and she does not know where she is.
"All we know is she left her books on her desk and got a hall pass from her last hour teacher. And left." Said the Facebook post. "We have learned that she was friending a guy who has a reputation for using drugs."
Riley's mother also said she has been doing well in school and at home, but that Riley's behavior had changed in the last two weeks.
"We believe Riley is in danger till she's back in mental health custody," her mother said.
She was last seen wearing a Chisago Bulls hoodie, black leggings and white Adidas tennis shoes. She also may be wearing black-framed glasses.
Her hair also may be darker than it is in the picture her mother provided as she likes to dye it.
"Please help us reunite this mother with her daughter," said the Chisago County Sheriff. "Call us, message us, flag one of us down. You can provide our dispatch center with anonymous tips, or direct message us anonymous tips. Our only concern right now is safely locating Riley."
You can reach the Chisago County Sheriff at 651-257-4100 with any information.