FOUND: 79-year-old man last seen Friday after minor car crash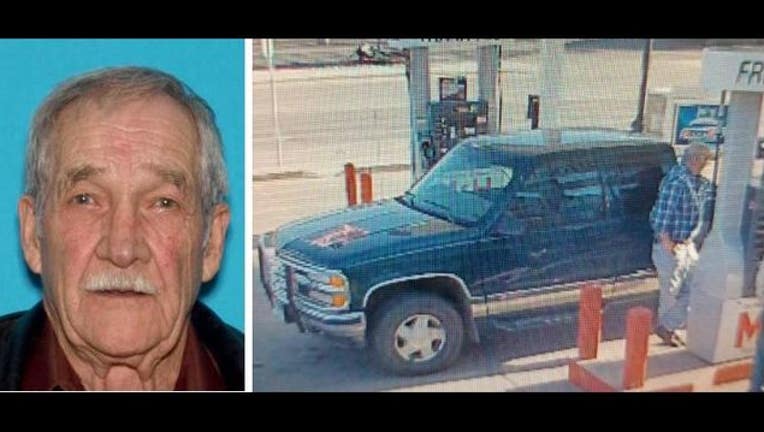 article
ALEXANDRIA, Minn. (KMSP) - UPDATE: Eugene Torger Harstad, 79, has been found in Grant County.
A 79-year-old man from Alexandria, Minnesota, has been missing since Friday morning.
According to police, Eugene Harstad was involved in a minor crash later that day in Alexandria and made a series of ATM withdrawals throughout west central Minnesota over the weekend and purchased fuel in Wahpeton, North Dakota, on Monday morning.
The most recent ping of Harstad's phone locates in Wilkin County, but the phone is most often turned off.
Harstad is described as a caucasian male, 6'3'', 215 lbs with grey/white hair and blue eyes. He was last seen wearing blue jeans and a plaid button-down shirt.
His vehicle has been identified as a teal green 1990 Chevrolet Silverado with darker green graphics and a tonneau cover and grille guard. The license plate is 545UUA.