Former Minneapolis lawyer pleads guilty in $6M porn film copyright fraud scheme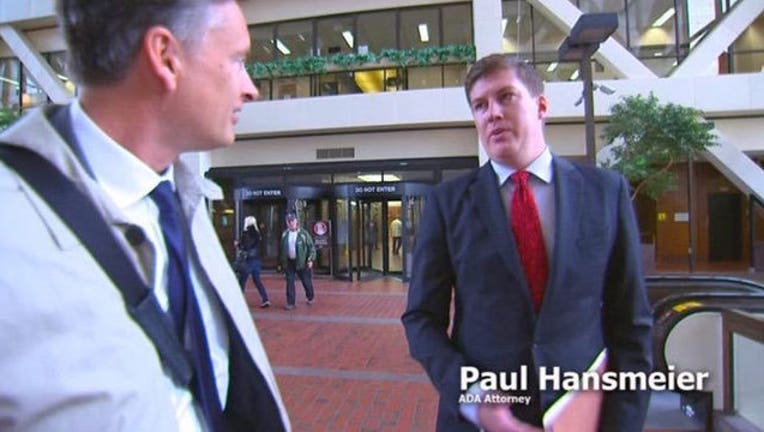 article
(KMSP) - Former Minneapolis attorney Paul Hansmeier pleaded guilty to federal fraud and money laundering charges for his role in a multi-million dollar scheme in which he threatened copyright lawsuits against people who allegedly downloaded pornographic films from the web. 
According to the U.S. Attorney's Office, in court Friday, Hansmeier admitted he and co-defendent John Steele created "sham entities" to get copyright to porn movies and then uploaded them to file-sharing sites like "The Pirate Bay." The two also filmed some of the movies themselves. Once downloaded, Hansmeier and Steele would file bogus copyright infringement lawsuits. They would then threaten those who downloaded the videos with large fines and public embarrassment unless they paid a $3,000 settlement fee. 
In total, the two men received about $6 million from the scheme.
"Paul Hansmeier's guilty plea today closes a sad chapter in the career of an attorney who abused his license to practice law and disgraced the bar," said Special Agent in Charge of the Minneapolis Division Jill Sanborn in a press release. "Hansmeier's role in a brazen multi-million dollar fraud scheme exploited victims by misusing his position of trust as an officer of the court. The FBI will continue to work closely with our law enforcement partners to detect crimes such as this and bring the perpetrators to justice."
Hansmeier is currently appealing his conviction, even as he pleads guilty. Hansmeier faces 12 years in prison. 
A couple years ago, the Fox 9 Investigators profiled how Hansmeier would also sue businesses under the Americans with Disability Act.