Firefighters rescue 79-year-old man from Minneapolis house fire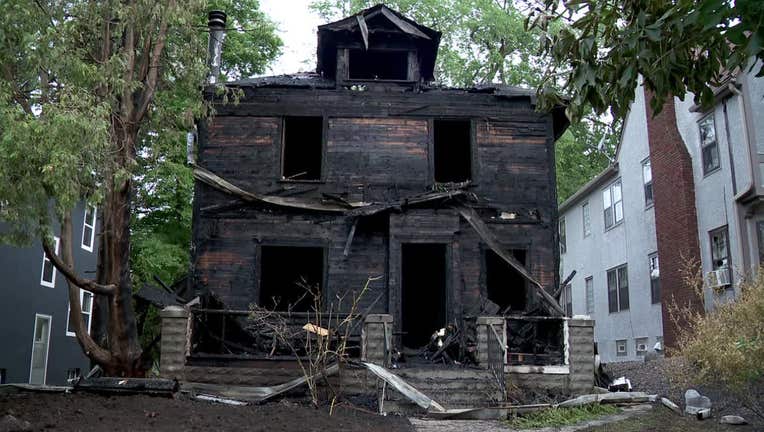 article
MINNEAPOLIS (FOX 9) - A 79-year-old man remains hospitalized in serious condition after being rescued from a burning house in Minneapolis Friday night. 
The Minneapolis Fire Department said crews responded to a 2 ½ story house fire around 9:55 p.m. on the 3500 block of Holmes Avenue South. When firefighters arrived, they found a large fire showing from the front of the home. 
Firefighters circled the house to look for a possible way inside and saw a man through a window in the back of the house. They broke through the back door and rescued the man. 
Firefighters started CPR and the 79-year-old man was transported to a nearby hospital in serious condition. A firefighter also suffered a minor ankle injury while battling the blaze after stepping in a hole that burned through the floor, according to the fire department. 
Crews worked on battling the second-alarm fire and were able to extinguish it. Neighboring homes suffered minor damage from the fire.
The cause of the fire is under investigation.