Find out where in the world is Santa Claus with NORAD's Santa Tracker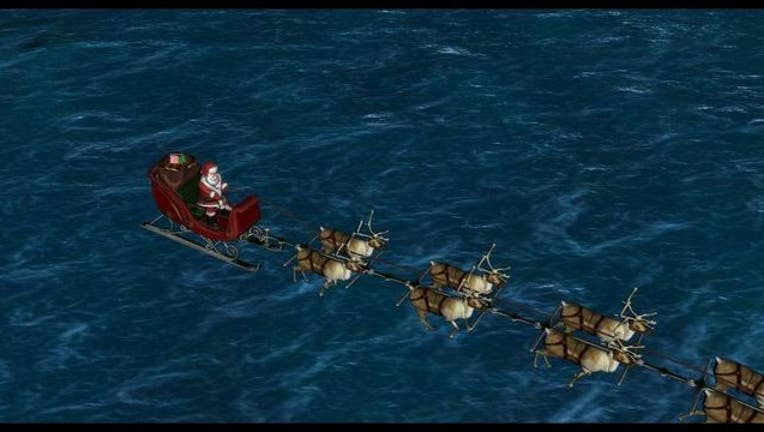 article
(KMSP) - Santa has officially left the North Pole to begin his journey delivering gifts to boys and girls around the world. 
According to the North American Defense Command, Santa and his reindeer took off from the North Pole around 4 a.m. 
In addition to tracking Santa online, volunteers at the command center are also taking calls from kids all night long on Dec. 24. Kids can inquire about Santa's whereabouts by calling 1-877-446-6723. 
This is the 60th year NORAD has been tracking Santa on Christmas Eve. 
Find out where Santa is headed next here or get live updates by following the NORAD on Twitter @NoradSanta.