FedEx semi crashes into trees off I-94 in Wisconsin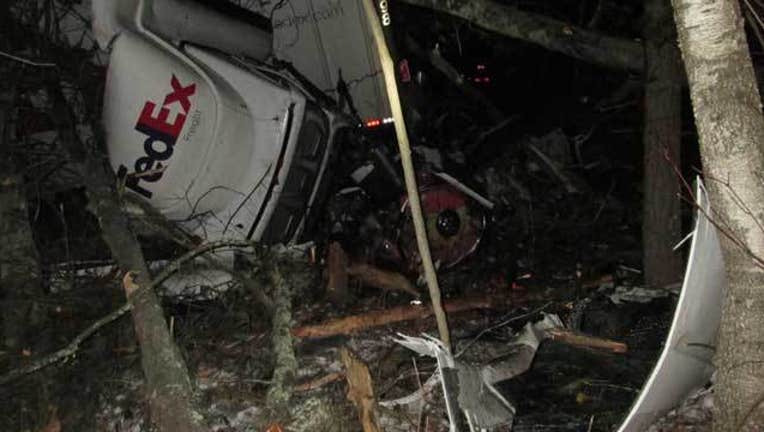 article
A FedEx semi was wrecked after going off the road and smashing into some trees along Interstate 94 near Black River Falls, Wisconsin. The crash happened at about 3:40 a.m. Friday.
The FedEx driver, identified as Thomas Vertein of Rock Spring, Wis., was taken to the hospital with non-life-threatening injuries. The Wisconsin State Patrol also cited Vertein for deviating from a designated lane.
I-94 was reduced to a single lane Friday morning as crews worked to remove the semi from the crash site.