Federal judge whose reputation ranged beyond Minnesota dies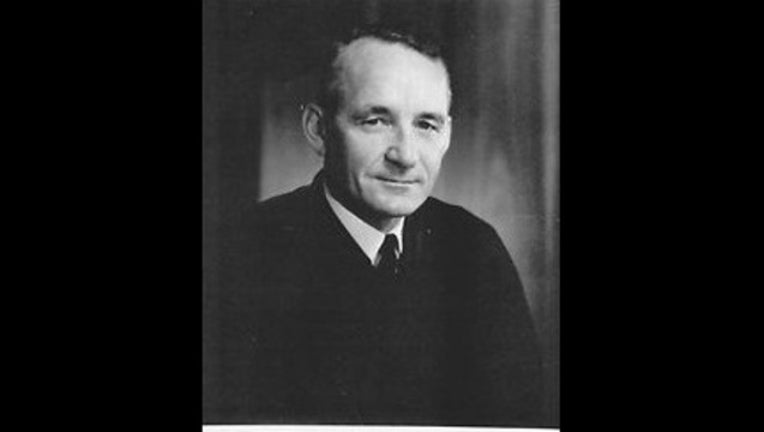 article
MINNEAPOLIS (AP) — Miles Lord, a onetime federal judge in Minnesota who presided over a number of groundbreaking cases and spoke out against corporate abuses, has died.
Lord's daughter, Virginia Lord, said her father died Saturday in Eden Prairie. He was 97.
Lord served as Minnesota's attorney general and U.S. Attorney before being nominated as a federal judge in 1966 by President Lyndon Johnson. Former Vice President Walter Mondale, who succeeded Lord as Minnesota's attorney general said Lord handled some "huge cases that reformed the law and set a new standard for judicial courage."
"When he got onto something, he really didn't care about the consequences," Mondale said. "He wanted to do what was right."
Lord was behind the bench for the Reserve Mining Co. taconite pollution case on the Minnesota Iron Range in the 1970s. He also presided over a well-publicized consumer lawsuit against the maker of the Dalkon Shield IUD.
The late Hubert H. Humphrey, a former vice president and political icon in Minnesota, once called Lord "the people's judge."
Lord was raised in Crosby and Ironton, Minnesota, as the second of nine children. He worked as a welder while he attended the University of Minnesota and graduated from its law school in 1948. Along the way, he campaigned for Humphrey, who was running for mayor of Minneapolis.
Lord retired from the bench in 1985 and started a private law practice in which he was joined at various times by all four of his children.
"He instilled in his whole family a moral obligation to look out for others," said his daughter, Virginia Lord, a Twin Cities Realtor. Her sister, Priscilla Lord, a Minneapolis attorney, called her father "my inspiration for my life and career."
In a case that was talked about for years, Lord ruled that Reserve Mining should be barred from dumping tons of taconite tailings into Lake Superior from its plant at Silver Bay, Minnesota, because of the health risks. The judge became locked in a bitter battle with the 8th U.S. Circuit Court of Appeals, which claimed he had shown bias against the company.
In a landmark ruling in 1980, Lord sided with environmentalists when he ordered a continued ban of motorboats in the Boundary Waters Canoe Area in northeastern Minnesota. In 1983, he became embroiled in lawsuits brought by women who had suffered severe injuries from using the Dalkon Shield, an intrauterine birth control device. He accused the company of "corporate irresponsibility at its meanest."
One of his proudest decisions, his family said, was a 1972 permanent injunction in favor of equal rights for women, ordering the Minnesota State High School League to permit two high school girls who had no girls teams at their schools to play on boys' sports teams. Two months later, Congress passed Title IX legislation, prohibiting gender-based discrimination in federally funded education programs.