Families sue Lakeville schools over deadly crash during 'Nerf War' game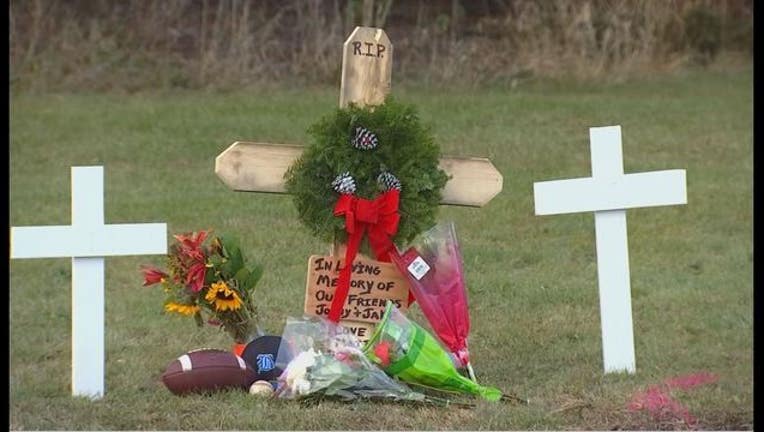 LAKEVILLE, Minn. (KMSP) - The families of two Lakeville South High School students who died in a car crash just over two years ago while playing a popular "Nerf War" game are suing the school district for failing to take action once they realized the dangers involved in the competition.
The two boys, 18-year-old John Price and 17-year-old Jacob Flynn, died after being ejected during a single car crash in December 2015. Police investigated "Nerf Wars" as a possible factor in the accident, a game in which students shoot foam bullets to eliminate other players.
It became common practice, according to the families' Attorney Greg Walsh, for students to "kidnap" each other, shoving other students into cars and other potentially violent tactics in order to "kill" those students off school property--where the game was not allowed. 
District representatives later said they were not aware of the dangerous nature the game presented, though Walsh said the school's two resource officers and at least several teachers and administrators knew what was going on. The lawsuit specifically cities an email that circulated among staff naming a student who was punched as a part of the game.
In addition, Walsh claims many district employees followed a pair of Twitter accounts giving details on the game's progress, @NorthNerf and @SouthsideNerf.
The district, meanwhile, maintains that while the deaths of the two students are tragic, they had no part in a car crash that happened miles away from school.
"Lakeville Schools are part of the fabric of the Lakeville community and we continue to grieve for the loss of Jacob Flynn and John Price," the district wrote in a statement. "However, the auto accident that claimed Jacob and John was in no way connected to a sanctioned or supported school activity, in fact the single car accident was over two miles away from the school after school was over for the week.  Therefore there is no liability or fault on behalf of Lakeville Schools."