Fake street signs mocking police posted in Minneapolis, St. Paul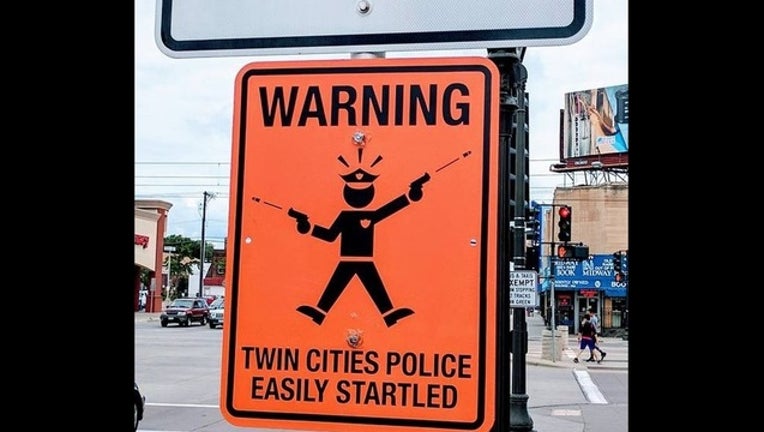 article
MINNEAPOLIS (KMSP) - At least two illegal street signs with the message "Warning: Twin Cities police easily startled" were posted Sunday in Minneapolis and St. Paul, according to police spokespeople. 
The signs were quickly taken down by both cities' respective public works departments, but not before the message made its rounds on social media--garnering thousands of shares and responses on Twitter and Facebook as public fallout over the fatal police shooting of Justine Damond last week in Minneapolis continues.
Posting an unauthorized sign is a petty misdemeanor under state law, as well as under Minneapolis city ordinances, according to city officials.
"No person shall place, maintain, or display upon or in view of any highway any unauthorized sign, signal, marking, or device which purports to be or is an imitation of or resembles an official traffic-control device," Minnesota law states. 
Police do not know who posted the signs and are looking into the incident.