Ex-Wisconsin cop accused of killing 2 women to stand trial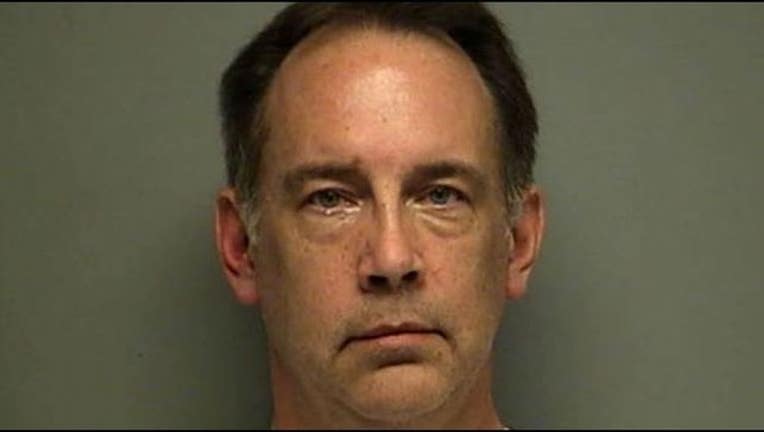 article
By CARRIE ANTLFINGER
Associated Press
MILWAUKEE (AP) -- A former Wisconsin police officer accused of killing an Oregon woman and another from Minnesota and ditching their bodies in suitcases along a highway is set to stand trial this week in the first woman's death. Here's what you need to know:
 
THE CHARGES
 
Steven Zelich, 54, is charged with first-degree intentional homicide and hiding a corpse in the August 2012 death of 19-year-old Jenny Gamez, of Cottage Grove, Oregon. He is also charged with murder in the killing of 37-year-old Laura Simonson the following year, but she died in Minnesota, so the charges were filed there. That case is on hold pending the conclusion of the Wisconsin proceedings, which will take place in Kenosha County, about 40 miles south of Milwaukee, and which begins Monday with jury selection. At the trial over Gamez's death, the judge has allowed prosecutors to tell jurors about Simonson's death.
 
HOW DOES ZELICH EXPLAIN THEIR DEATHS?
 
According to court records and testimony, Zelich met Gamez online and invited her to Wisconsin. He picked her up at the Milwaukee airport and they drove to a Kenosha hotel, where they spent several days. Zelich told investigators they played a sexual game in which he would choke Gamez. On the last day, he lost control and choked Gamez until she died, according to the criminal complaint.
 
Zelich told investigators that he put Gamez in her suitcase and took it to his West Allis apartment and stashed her body in his refrigerator.
 
Simonson, of Farmington, Minnesota, died in similar circumstances in November 2013. According to court documents, Zelich said he met her online and killed her while playing the same choking game at a Rochester, Minnesota, hotel. He drove home to Wisconsin with her body and later put both bodies in suitcases in his car's trunk. When they began to smell, he dumped them on the roadside, where highway workers mowing grass found them in June 2014.
 
Zelich's attorney, Jonathan Smith, declined to discuss his trial strategy, saying the arguments were best left to the courtroom. He also wouldn't say whether Zelich would testify.
 
"It's been maintained that this was a non-intentional act," he said.
 
THE PROSECUTION'S CASE
 
Prosecutors plan to argue that Zelich intended to kill the women. They will allege that he searched for victims whose disappearances would not be unusual, helped them prepare to disappear with little suspicion, killed them in ways that would be difficult to investigate and then felt compelled to keep their bodies.
 
Deputy District Attorney Mike Graveley said the prosecution will assert that Zelich's police experience helped him plan and execute the crimes and then only make a "strategic, selective confession" in which he only divulged what he needed to in order to confirm what he believed investigators already knew. He said Zelich targeted the women in similar manners and tried to cover up their deaths similarly, which shows it was intentional.
 
He expects the judge to allow jurors to decide on lesser charges of negligence. The punishment for conviction on a first-degree intentional homicide charge is life in prison.
 
WAS HE A POLICE OFFICER AT THE TIME OF THE DEATHS?
 
No. Zelich worked for a suburban Milwaukee police department from February 1989 until his resignation in August 2001, following an internal investigation that found he stalked women while on duty and used his position to get access to their personal information. His resignation allowed him to avoid discipline and pass state background checks for a private security officer's license.
 
WHAT HAPPENS AFTER THIS?
 
In Minnesota, Zelich is charged with first-degree murder, intentional murder in the second degree and unintentional murder in the second degree while committing a felony offense.
 
He also faces two hiding-a-corpse felonies in Walworth County, Wisconsin, where the bodies were found. A status conference for that case is scheduled for Feb. 12.
 
   ------
 
This story has been corrected to reflect that Kenosha County is south of Milwaukee, not north of it.