Ellison calls for probe on reported abuse during Somali deportation flight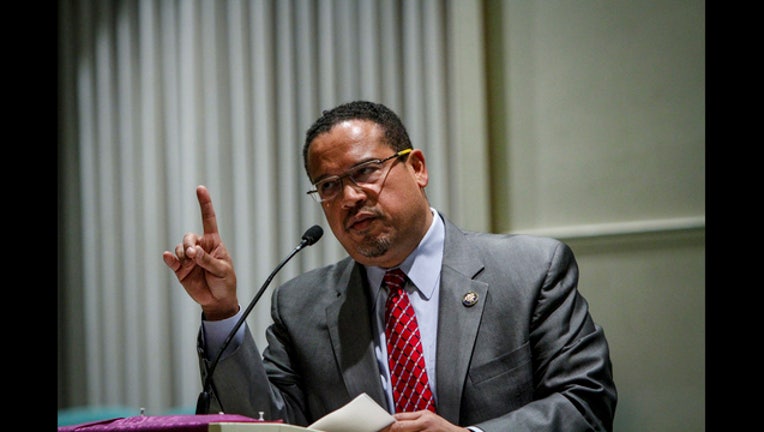 article
MINNEAPOLIS (KMSP) - U.S. Rep. Keith Ellison, D-Minnesota, called Thursday for an investigation into reported mistreatment of Somali nationals on an attempted deportation flight earlier this month, during which detainees say they were shackled for hours, beaten and denied access to a working bathroom.
Ellison's district contains the largest community of Somali-Americans in the country, many of whom he says have contacted his office to "express grave concern" over the incident.
He's now calling for Immigrations and Customs Enforcement to submit a detailed account of the two days in question--Dec. 7 to Dec. 9--during which 92 Somali nationals in ICE custody were grounded on an airplane in Dakar, Senegal. Ellison is also asking for ICE to delay the deportations of all detainees whose cases are pending legal review. 
Earlier this week a federal judge in Florida issued a temporary restraining order blocking the group's deportation until a hearing on Jan. 2, with another judge extending that order Thursday for 20 detainees until Jan. 8.
Five of the 92 people currently in ICE custody are from Minnesota, though two of those men have now been cleared to remain in the United States until their amnesty proceedings end while another had a similar request denied by a federal judge in Minnesota. Advocates said he will "likely" be deported after the Jan. 8 hearing.
In the meantime, Ellison is asking the agency to answer the following:
Why did the plane return to the U.S.?
Why were individuals with medical needs not allowed accommodations for their health, such as the detainee with diabetes who was not given access to his medication?
What disciplinary actions will be taken against the ICE officers who struck and choked detainees or otherwise used excessive force during the tarmac delay, given that all detainees were wearing restraints and could not pose a threat to the officers?
Why are individuals with pending legal review of their cases being deported?
How many individuals were the subject of signed deportation orders?
ICE maintains that all of the allegations made by the detainees are false, saying in a statement, "no one was injured during the flight, and there were no incidents or altercations that would have caused any injuries on the flight."
Representatives from the agency also claimed that the detainees were seen by medical professionals and that no injures were noted at that time.