El Burrito Mercado looking to open location at former Pepitos location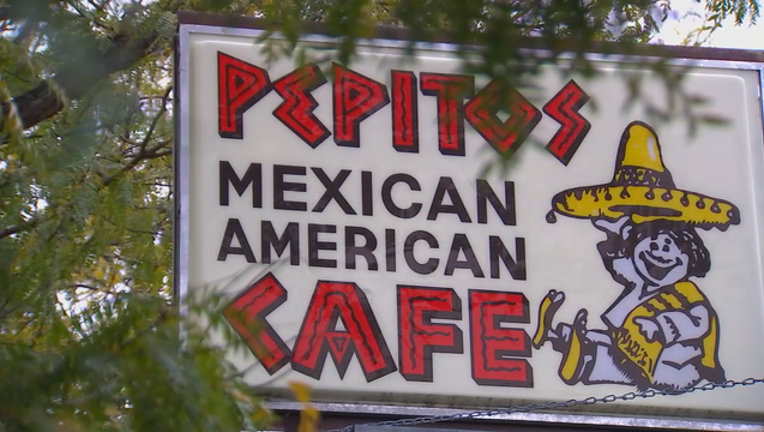 article
MINNEAPOLIS (KMSP) - Pepitos Mexican Restaurant in south Minneapolis closed its doors at the end of last year, but plans are in the making for a familiar metro restaurant to reopen in its place.
After 46 years, Pepitos owner Joe Minjares made the tough decision to close the restaurant. Pepitos had been struggling while he battled illness. It officially closed on Dec. 31, 2017.
According to the developers, El Burrito Mercado, based in St. Paul, is planning to move into the former Pepitos location and open El Burrito Minneapolis in its place. El Burrito Mercado has been a fixture in St. Paul's west side for 36 years, run by Milissa Silva-Diaz, her sister and niece. In addition to in-house dining, the Minneapolis location will also offer a take-out deli and tamale-making classes.
Minjares said he's happy to see Pepitos move forward in the care of another local family.
"It's bittersweet to say goodbye," said Minjares in a press release. "But I feel like I'm leaving things in good hands, and there's a bit of serendipity to be handing over the reins of the restaurant to another family-owned Mexican restaurant with a long history in the Twin Cities."
Local investors and entrepreneurs Ward Johnson and Eddie Landenberger acquired both Pepitos and Parkway Theater, which Minjares also owned. The pair plan to remodel the theater and continue to use it as a classic/indie movie cinema and live performance center.
Renovation plans for both the Parkway Theater and El Burrito Minneapolis will depend on pending approval of plans, permits and liquor licenses.