Eden Prairie PD cite driver for not clearing frost off windshield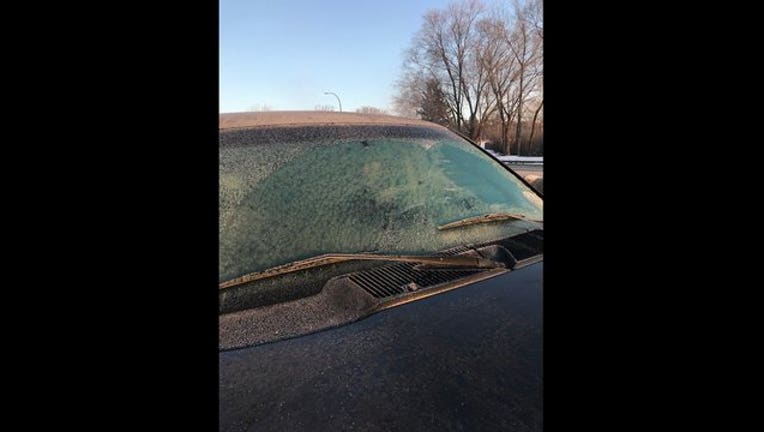 article
EDEN PRAIRIE, Minn. (KMSP) - Police in Eden Prairie, Minnesota cited a driver Thursday morning for not clearing frost off their windshield and nearly causing an accident. 
The Eden Prairie Police Department says an officer noticed the car nearly running into several other vehicles. They cited the driver for driving with a windshield covered with frost "to such an extent as to prevent proper vision," according to a news release. 
A photo of the car shows the driver had only cleared off a small area of the windshield on the driver's side in which to see out of. 
"You probably don't give much thought to your windshield, or that of other vehicles on the road. But what if a car near you has a windshield that is frosted or snowed over and the driver can't see you when they attempt to change lanes? This can create a dangerous scenario," EPPD said. 
Police are reminding drivers to clear the front and back windshields of their vehicles completely before driving.