Driver drinking hot coffee caused fire engine crash into Farmersville Dairy Queen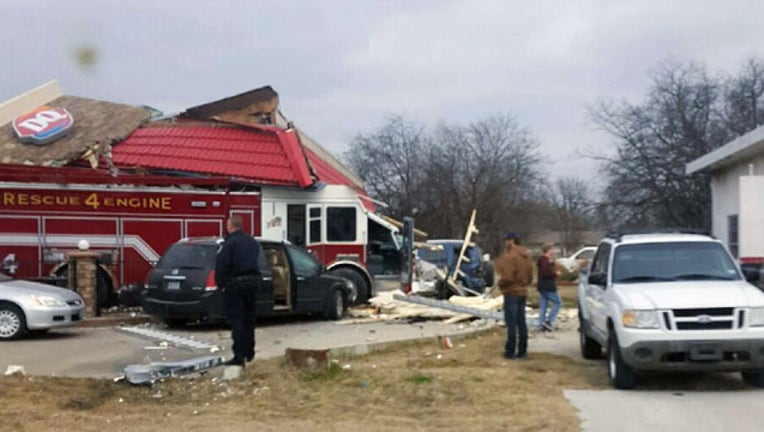 article
Officials said a driver caught off guard by hot coffee he was drinking caused a fire truck to crash into a Farmersville Dairy Queen.
The crash happened at the location on Highway 380 on Jan. 20 about 11:30 a.m. and injured three people. The Greenville fire truck was being returned to the city by an employee from Siddons-Martin, a dealer and service center in Denton.
Farmersville police said an investigation was conducted by Siddons-Martin, Dairy Queen and the City of Greenville into what happened and found no mechanical issues with the fire engine.
The investigation later determined that the driver became distracted when he took a drink of coffee and it was hotter than expected, causing him to lose control of the fire engine and crash into the front of the Dairy Queen.
Police said they were awaiting final toxicology results from the Department of Public Safety Lab before closing the investigation.