Dog attacks on Twin Cities postal workers increase 27 percent in 2016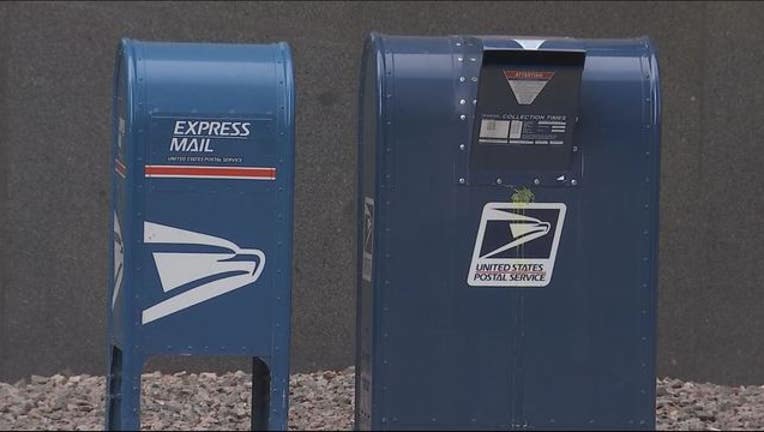 article
MINNEAPOLIS (KMSP) - It's not just a comic strip trope: Twin Cities postal workers saw the number of dog attacks rise in 2016, with 69 total incidents in Minneapolis alone and 118 statewide, according to a release.
This represents a 27 percent increase for the city, putting Minneapolis at No. 10 on the USPS list of most dangerous cities for postal employees, officials said. There were 6,755 dog attacks nationwide, with Los Angeles sliding into the top spot.
"We are asking dog owners to restrain their dogs so our employees can deliver the mail safely," USPS Northland District Manager Anthony Williams said. "And when we come to the door with a package, please place your dog in a separate room and close the door before opening the front door. Your carrier will appreciate the help."
USPS also shared the following dog bite prevention tips:    
--If a postal carrier delivers a certified letter or a package to your front door, place your dog into a separate room and close the door before opening the front door. Dogs have been known to burst through screen doors or plate-glass windows to get at carriers.
--Dog owners should remind their children about the need to keep the family dog secured. Parents should tell their children not to take mail directly from letter carriers in the presence of the family pet as the dog may see handing mail to a child as a threatening gesture.
--If your dog attacks a postal carrier, you could be held liable for all medical expenses and other costs.
--The USPS places the safety of its employees as a top priority. Your mail delivery, and those of your neighbors, may be interrupted or mode of delivery may be changed if your postal carrier is threatened by loose dogs in your neighborhood.