Diplo claims he ran LA Marathon and 'beat Oprah's time' while on LSD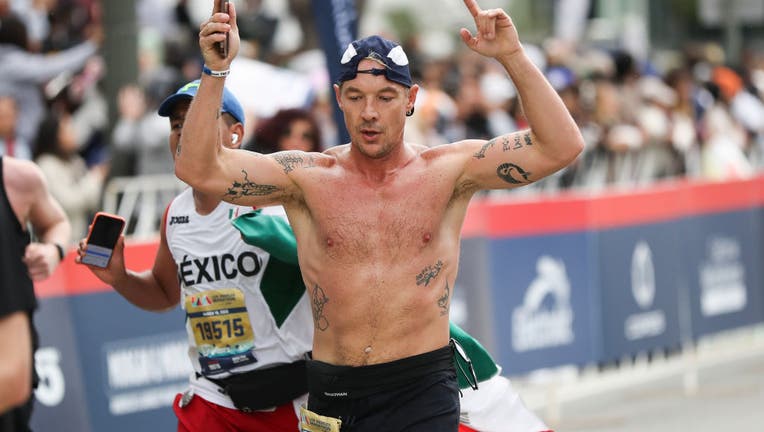 article
LOS ANGELES - Popular DJ and music producer Diplo received some double-takes from local runners and Angelenos over the weekend. The DJ not only ran the Los Angeles Marathon but finished the race at a very impressive time of just under four hours.
What makes this feat more, um…, improbable is that Diplo claims he did the race while under the influence of LSD.
The DJ made the bizarre admission on social media Wednesday, explaining the LA Marathon was the furthest he had ever ran.
"I did what any normal person would do and took LSD," he wrote on social media.
Diplo, who finished the race at 3 hours and 55 minutes, also bragged he crushed Oprah Winfrey's old marathon time over the weekend. Winfrey finished the Marine Corps Marathon in 4 hours and 29 minutes.
"Sorry Oprah," he playfully wrote on social media.
If his claims of running while under the influence of psychedelics are true, he'd join Doc Ellis as athletes who claimed to have accomplished a major feat while on "acid."
Ellis, a Los Angeles native who died in 2008, threw a no-hitter with the Pittsburgh Pirates on June 12, 1970. The former Pirate later claimed he took LSD hours before taking the mound that evening.
Kenyan runner Stacy Ndiwa won the women's portion of the LA Marathon Sunday, crossing the finish line at 2 hours and 31 minutes. Ethiopian runner Jemal Yimer won the men's race with 2 hours and 13 minutes. Neither took to social media to claim they took LSD before the race.