DHS extends Temporary Protected Status for Somali refugees for 18 months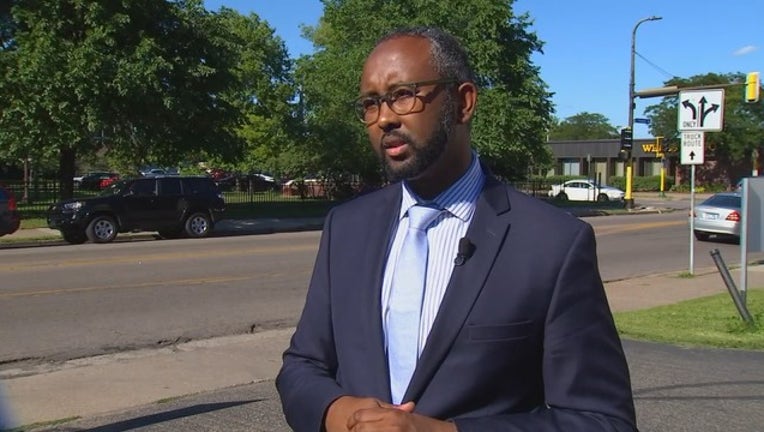 article
(KMSP) - The United States Department of Homeland Security announced Thursday it will extend the Temporary Protected Status, also known as TPS, for refugees from Somalia, many of whom live in Minnesota, for 18 months. 
TPS was first approved for Somalia back in 1991 because of the country's brutal civil war. However, if protections end, those refugees would be forced to leave the country or face deportation. 
"The decision to extend TPS for Somalia was made after a review of the conditions upon which the country's designation is based," Secretary of Homeland Security Kirstjen M. Nielsen said in a statement. "Following careful consideration of available information, including recommendations received as part of an inter-agency consultation process, the Secretary determined that the conditions supporting Somalia's designation for TPS continue to exist. Thus, under the applicable statute, the current TPS designation must be extended." 
Somali refugees with TPS are now eligible to re-register for an extension of their status for 18 months, through March 17, 2020. After that, DHS will review the conditions in Somalia to determine whether TPS should be extended again. 
Approximately 500 Somalis currently have TPS. 
"We have a wonderful Somali community in the Twin Cities, and I'm grateful and relieved on their behalf," U.S. Rep. Keith Ellison said in a statement. 
Senator Amy Klobuchar and Governor Mark Dayton, who each penned letters requesting the extension, also applauded the extension. 
Activists with CAIR-MN expressed disappointment that TPS was only given an extension and was not reinstated, which means Somali nationals who came to the U.S. after May 1, 2012 will not be eligible for TPS.
"Nearly 500 TPS holders and their families today are relieved by the news of the extension, However, an estimated over a thousand will not be able to enroll to TPS," said CAIR-MN Executive Director Jaylani Hussein in a statement. "We will continue our efforts by urging congress to provide a path for Permanent residency for TPS, DED holders."