Crashes prompt major road closures in Eden Prairie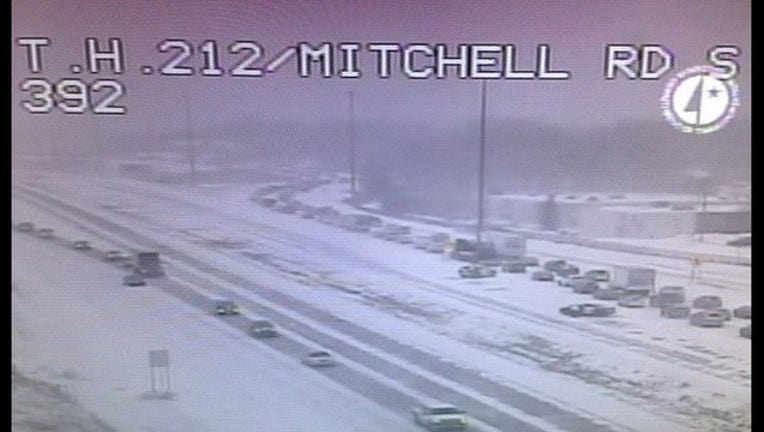 article
Eden Prairie police are closing several major arteries throughout the city due to multiple crashes after snow showered the metro on Thursday afternoon.

22 crashes and counting

There have been over 22 crashes in the Twin Cities thus far, including two Minnesota State Patrol squads. Thankfully, there were no injuries, but in both crashes, a trooper was tending to another crash when vehicles slid into the parked squads.

Updated crash numbers will be released from the Minnesota State Patrol at 4:45 p.m.

Eden Prairie closures

-Highway 212 at the Highway 5 split is closed in both directions due to multiple crashes.

-Eastbound 212 is closed beginning at County Road 4 (Eden Prairie Road)

-Westbound 212 is closed beginning at the Hwy 5 split to Dell Road.
Essential weather resources

Weather alerts page
School closings page
http://www.myfoxtwincities.com/category/237028/school-closings?clienttype=generic&smartdevicecgbypass
Traffic map
Weather app
iPhone: http://bit.ly/lcP0qS
Android: http://goo.gl/pmLdX