Crash involving coach bus, snowplow and semi closes I-94 near Eau Claire Sunday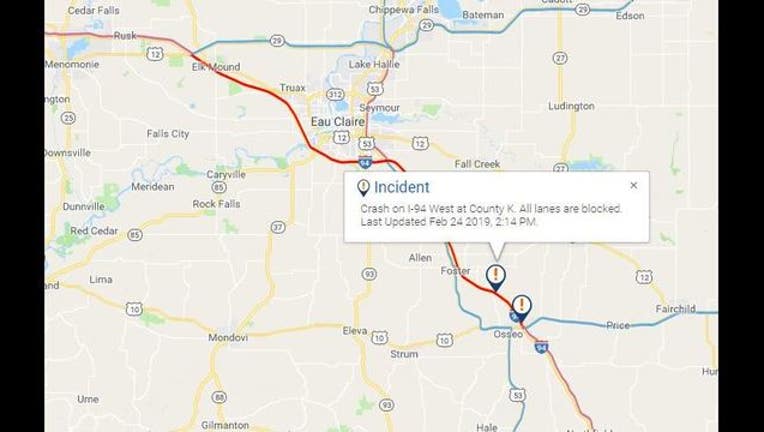 OSSEO, Wis. (FOX 9) - The driver of a coach bus suffered life-threatening injuries Sunday after a crash that closed I-94 for over an hour near Eau Claire, Wisconsin.
The crash occurred just before 2 p.m. Sunday near the city of Osseo, Wisconsin and involved a snowplow and a semi-truck along with the coach bus.
According to an investigation from the Wisconsin State Patrol, an Eau Claire County snowplow was plowing the median-side shoulder when it was struck by the coach bus. The bus then traveled into the right lane, striking the trailer of the semi-truck.
The driver of the coach bus was extricated and suffered life-threatening injuries. 25 others were on the bus, five of whom claimed minor injuries. Nobody else was injured in the crash.
The passengers on the bus were transported to safety by another bus to the Osseo Fire Department.  
The highway was closed for approximately 1.5 hours Sunday as traffic was re-routed.
The crash is under investigation by the Wisconsin State Patrol.